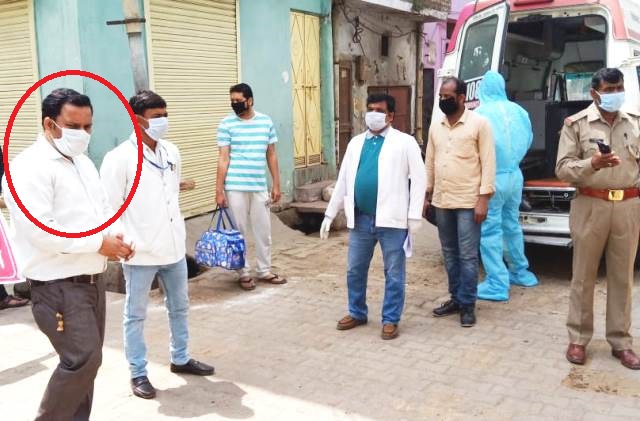 LOK ISSUES
LOK ISSUES
'Even Women Were Throwing Stones At Medical Team'
Sanjeev Thakur, a 32-year old healthcare professional, braved a mob attack when his team went to quarantine a family in Moradabad, Uttar Pradesh on April 15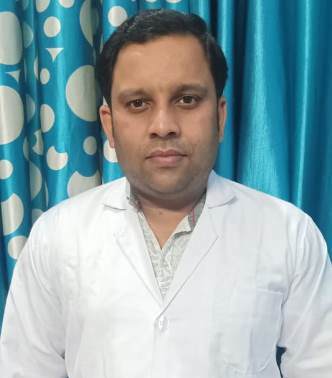 I work as a pharmacist at the Community Health Centre, Thakurdwara, in Moradabad, Uttar Pradesh. I was part of the team which made national news after coming under attack from a stone-pelting mob on April 15 when we had gone to quarantine a family. Here is how things unfolded on that day.
Around 12 pm, we were informed by our seniors to go to an area called Nawabpura and put on quarantine a 22-strong extended family, which had lost a 49 year-old male member to Coronavirus. We had heard stories of health workers being mistreated when enforcing quarantine, but it never thought it could happen to us.
A five-member medical team, led by Dr SC Agarwal and comprising two pharmacists and two ambulance staff reached the spot along with 12-14 policemen, including the Nagphani Station House Officer. This is a standard procedure after health workers were targeted elsewhere in the state.
The affected family requested us to quarantine the females and children at home while the adult would come to the government quarantine facility with us. Since their consent was secured, the SHO left to attend another urgent matter.
Our team had drawn attention and a few people came to enquire about the disease. Dr Agarwal was answering the queries of a few locals and the potentially infected men from the family were entering the ambulance, when suddenly people a few houses apart from the spot started pelting us with stones. They were shouting abuses and threatening us.
A little later, the womenfolk also joined the stone-pelting. I was aghast over the fact that the police and medical staff were being targeted by the same people whom they had come to save. I called the SHO and requested him to rush back immediately to Nawabpura as the mob surrounding us had swelled to about 500 people. We were scared for life.
As the stones rained, Dr Agarwal got hit and badly injured. I somehow managed to put him inside the police vehicle. My colleague Atar Pal Singh was also injured and I also suffered a few blows over my back. Thankfully, the SHO and police team returned to the spot.
The ambulance staff were still missing so I requested the police vehicle to take Dr Agarwal immediately while I would locate the rest of my team members. I soon found that the staff had escaped to safety and the men who were to be quarantined had also gone home. I guardedly paced on foot to Zia Hospital, where Dr Agarwal had been taken.
Meanwhile, the news of attack on our team spread like fire. There was a deluge of calls on my phone from family, friends and relatives. In my seven years of sarkari duty, this was the toughest day I had ever seen. The incident had left me shaken.
At our Centre, the Chief Medical Officer took cognizance of the matter and sent another medical team to Nawabpura again to bring the suspects to the quarantine facility. This time a Rapid Action Force (RAF) team accompanied them. This time things went smoothly.
I merely wish to tell people that they must not panic in such times and have faith in the medical staff. We are all in the fight against coronavirus together. Coronavirus is as new for the medical fraternity as it is for the common man. Do not listen to rumours. Trust your government for information and resolve.