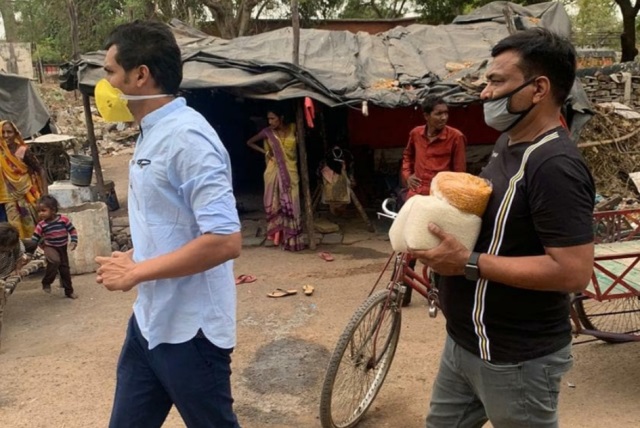 LOK ISSUES
LOK ISSUES
'Every Individual Can Help In Battling Covid-19'
Pavan Jain of Yuva Unstoppable, an Ahmedabad-based NGO, has been on his toes distributing relief kits to the vulnerable during the lockdown. Jain says each citizen has a role in defeating the pandemic.
Since the lockdown began, Amitabh Shah (the founder of our NGO) and I knew we had to stand up and do something to reach out to people in need. This is the time that we should work together with the government and state administration and help them in every way we can. Solidarity is our only hope in this fight against Covid-19 and keeping this in mind this, I started out initially on my own by distributing food packets and ration kits among the daily wagers and other less privileged people.
Taking forward its vision of spreading kindness, Yuva Unstoppable launched many initiatives. One of such initiatives was to reach out to families of construction workers, police personnel and other vulnerable groups. We are thankful to organisations like Charities Aid Foundation (CAF) India who supported us wholeheartedly for the initiative.
It was not easy. Procuring, delivering, distributing, monitoring and documenting the entire exercise of provision of more than 2,000 food and preventive kits and 2,000 hygiene kits to construction labourers and police personnel across different states of India – Gujarat, Haryana, Maharashtra – was a challenging task. The lockdown had made it worse, with sealed borders and disrupted supply chains. But we took up the challenge as that was our only option.
We could manage to find volunteers in all the states to carry out the relief work. Not only did we achieve what we had set out to do, but we did it with utmost precaution – social distancing, wearing masks and gloves, and obeying rules of law. We were lucky to get the support of law enforcement agencies and local authorities.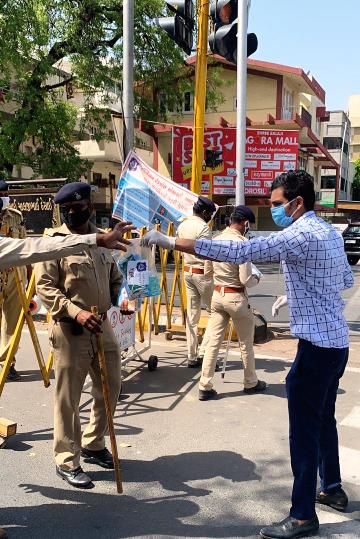 People who didn't even know us, joined us and volunteered happily. People who were in need were also helping each other out, even though they did not have enough resources. Our volunteers and on-field staff came across many humbling and challenging realities while accomplishing this mission and it only made them more sensitive.
One of these days, as my friend and I walked in the scorching heat to deliver food kits among the needful in the city, we were moved by a differently-abled incense sticks (agarbatti) seller we met on the way. Even in these difficult times, he hoped to survive honestly by selling his incense sticks. When we approached him, he did not ask for any help, all he wanted was some water.
He told us about himself. He lived in.a family of four and his father suffers from a neuron disorder, which makes his paltry income crucial for the family. The lockdown put a hiatus to his only source of livelihood. When we spoke to him, he had not received any aid from the government.
Then there was this eight-month pregnant woman, who we found on the streets. Clueless about the father of her unborn child, she had almost lost her sanity. Our volunteers immediately got her admitted to Ahmedabad Civil Hospital and also completed formalities of child registration in an orphanage keeping in mind the future.
Many homeless, malnourished, vulnerable men, women, children, are sleeping on an empty stomach every day, without a roof on their heads or shelter, increasing their risk of getting infected due to low resistance and immunity resulting from lack of adequate nutrition. A little act of kindness, in any form, goes a long way in making their lives a bit better.
We all have a role to play and contribute towards mitigating Covid-19. It is time we support people who are working on the frontline — our doctors, health workers, police personnel, emergency workers, delivery men, and bankers. Our community needs us too. Remember, if you have the passion to do something, you will definitely find ways to do it.
To donate for Covid-19 relief work, you can reach out to Charities Aid Foundation here: https://give4good.org.in/covid-19-donate