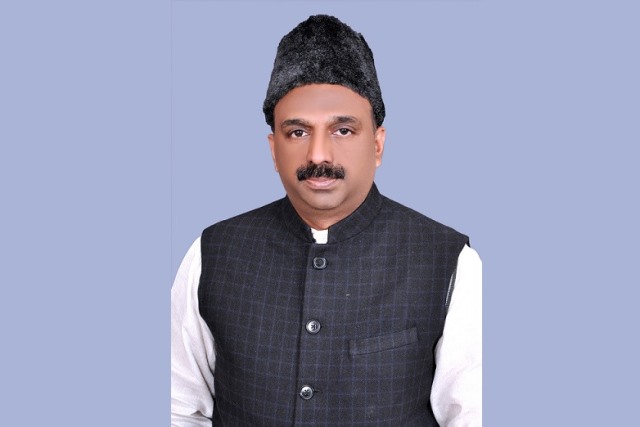 LOK ISSUES
LOK ISSUES
Every Patriotic, Peace-Loving Indian Welcomes PFI Ban
Wasim Rain, UP President, All India Pasmanda Muslim Mahaz, says the Popular Front of India was a threat to the sovereignty of nation. His views:
The Union Government's decision to ban the Popular Front of India and its ancillary organizations is a long-awaited one. The message is loud and clear: Anti-national forces will be dealt with strictly. All peace-loving and patriotic citizens welcome the ban and believe it will send a strong message to those nefarious minds who dream of destroying the secular fabric and spirit of this country.
The ambit of the action (on the sister organisations of the PFI) also reflects that it is not a cosmetic step but taken in right earnest. It is well known fact among Muslim leaders that the PFI has been propagating anti-national sentiments, funding largescale protests to create anarchy, and radicalizing a particular section of our society. Of late, their actions had become blatant, as they thought being a minority group, there will no action taken against it.
From emerging media reports, it is evident that the PFI had been collecting funds illegally and was involved in recent anti-national activities (riots and killings). Now their cover as an alleged social organization is blown. The evidence (collected by the agencies) makes it clear that it was involved in disturbing the social and communal harmony of India.
Now, similar action is also anticipated against those organizations that claim to be working for the country under a similar disguise. The government should continue to scrutinise similar dubious groups which have been trying to radicalise and polarise society, with an anti-India agenda. Such organizations are using social media and other platform to mislead the young generation and trying to fan hatred in the country.
ALSO READ: 'Court Must Settle Gyanvapi Dispute Once And For All'
We have seen videos at the PFI-sponsored protests where young children were raising contemptuous slogans against other communities. Such acts are not only anti-national but also anti-Islamic. All communities should reject the communal ideologies of such outfits.
The ban also exposed several groups which had taken oath to guard the Constitution but are now opposing the ban. One of them, a Member of Parliament from Uttar Pradesh has even threatened a nationwide outrage. I would not like to name him. Even a barrister from south India shed crocodile tears, although he distanced himself from PFI. Many so-called `Islamic scholars' who earlier defended PFI acts on TV channels have suddenly turned into traumatised puppies, with their tails firmly between their hind legs.
I would like to congratulate the Union government for doing its homework in advance and for conducting raids under a unified action, with lawful cooperation from state police. Such professionalism is unprecedented in such a nationwide raids. That is why there were little protest or `outrage' over the arrests.
As told to Rajat Rai