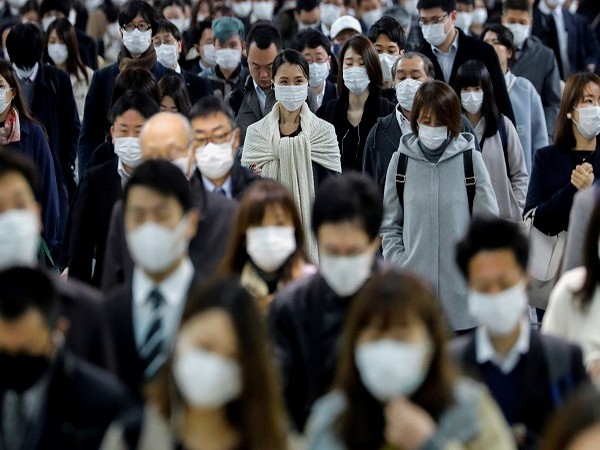 LM NEWS 24
LM NEWS 24
Experts Warn Of Covid Spike In Japan Amid Rise In Daily Cases
Amid the rapid surge in COVID-19 cases in the country, a Japanese health expert has issued a stark warning and said the daily new coronavirus cases could spike after mid-January, possibly surpassing the previous record, NHK World reported.
Daily Covid tally could reach the Japanese government's earlier projection of 4,50,000 nationwide, according to Toho University Professor Tateda Kazuhiro, who is on the government's coronavirus advisory panel.
The Japanese broadcaster NHK said the figure is much higher than the country's highest number in the seventh wave last summer.
Kazuhiro said frontline healthcare facilities are under increasing strain to prevent in-hospital infections, as many patients who had been hospitalized for other illnesses like strokes later tested positive for COVID-19.
On Friday, the Japanese health ministry confirmed 456 coronavirus-related deaths nationwide, the highest single-day toll in the country since the start of the pandemic. The earlier record was 420 on December 29, 2022.
Moreover, the Japanese professor warned that more people may die given the overburdened hospital situation unless the rise in infections is curbed. Additionally, Kazuhiro said that a simultaneous seasonal influenza outbreak is likely.
In the weekly epidemiological update released on January 4, the World Health Organisation (WHO) said globally, more than 3 million new cases and 10, 000 deaths have been reported in the week of December 26, 2022, to January 1, 2023.
"This represents a reduction in weekly cases and deaths of 22 percent and 12 percent, respectively," WHO said.
Over the past month, more than 14.5 million cases and over 46 000 new fatalities were reported globally – an increase of 25 percent and 21 percent, respectively, compared to the previous period.
As of January 1, 2023, over 656 million confirmed cases and over 6.6 million deaths have been reported globally. (ANI)
Read more: http://13.232.95.176/