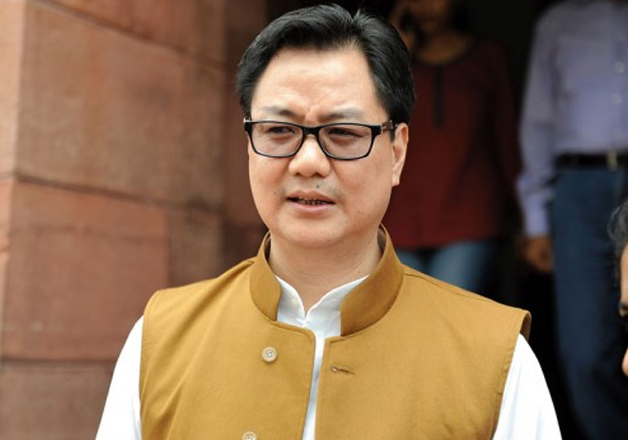 LM NEWS 24
LM NEWS 24
Extremely Unfortunate: Rijiju On Rahul Calling Muslim League 'Secular'
Union Minister Kiren Rijiju has lashed out at Congress leader Rahul Gandhi for his "completely secular" remarks for the Indian Muslim League party stating that it was "extremely unfortunate" that some people in the country "still consider the person who supports the Muslim League as Secular."
Rijiju also asked how Mohammad Ali Jinnah's Muslim League which was "responsible" for India's partition on religious lines be a secular party.
Taking to Twitter, the BJP leader said, "Jinnah's Muslim League is a secular party? The party responsible for India's partition on religious lines is a secular party? Extremely unfortunate that some people in India still consider the person who supports the Muslim League as Secular!"
The Indian Union Muslim League, is an ally of the Congress-led UDF in Kerala. Rahul Gandhi represented Wayanad in the Lok Sabha before being disqualified from Parliament.
Responding to a question on Congress' alliance with the Muslim League during his interaction at the National Press Club in Washington DC, Rahul Gandhi said, "Muslim League is a completely secular party. There is nothing non-secular about Muslim League. I think the person (who sent the question) has not studied the Muslim League."
Gandhi is currently on a visit to the US.
The BJP has criticised Rahul Gandhi for his remark stating that the Congress leader's compulsion to remain acceptable in Wayanad that he called Muslim League a "secular party".
"Jinnah's Muslim League, the party responsible for India's partition, on religious lines, according to Rahul Gandhi is a 'secular' party. Rahul Gandhi, though poorly read, is simply being disingenuous and sinister here…It is also his compulsion to remain acceptable in Wayanad," BJP leader Amit Malviya said in a tweet. (ANI)
Read More: lokmarg.com