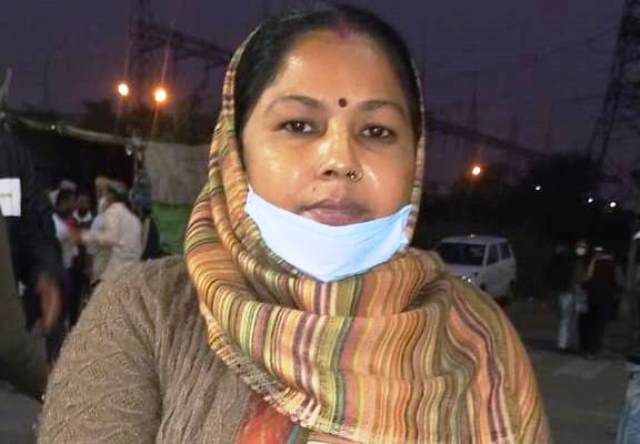 LOK ISSUES
LOK ISSUES
'A Farmer Isn't Afraid Of Police Baton Or Water Cannon'
Bharatiya Kisan Union leader Nirdesh Choudhary, 40, has been protesting at Delhi-UP border for several days in the cold. Choudhary says farmers are willing to endure the hardship for their children's future
A farmer's nerves are made of steel and the resolve firm as a stone. We don't protest on small matters, but when we do the government better sit up and take notice. We can bear hunger, thirst, rain, winter nights and what have you… only to ensure that the future of our children is secure.
After all, we go through all these while working in the fields. Hum raton me kai baar khet pe hi sote hain, bahut zyada thand me bhi, sadkon ki thand hamara kya bigadegi (We often sleep in the fields to take care of our crops, at times in the dead of winters. So, we can tolerate the cold here). I have been using my voice to protest the three agriculture bills since November 28. I went back home briefly to check on my family and house, and am back with renewed strength now.
We are not scared of the police or their batons or water cannons. I was roughed up by cops, but I take it as my contribution to a larger cause. We have put everything at stake to let the government know that this is not the way to treat farmers. The government thinks corporates will bring about another revolution for the farmers, but it won't.
We want the government to give us in writing that the MSP will be maintained or the protests can go on indefinitely. Ye kale kanoon hum nahi manne wale. The thing is we farmers have nothing to lose anymore. The farmer was anyway at the lowest rung in the profit chain and the pandemic this year has meant even lesser earnings. Maybe we fight the best when we have nothing to lose. We as farmers are not going to get bogged down this time.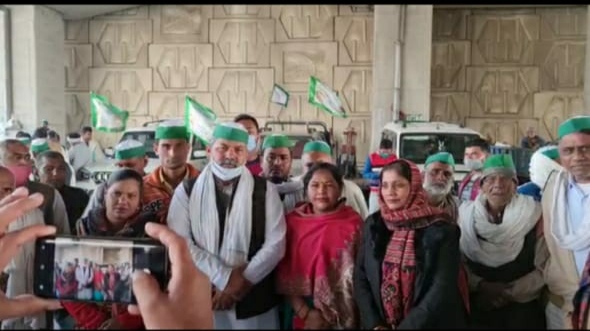 It does get difficult sometimes, like I had to take a bus to reach the spot and then had to walk a decent distance to reach the venue because of the barricades. Sometimes you wonder about your kids back home but then you remember the larger cause and forget the personal issues. We have got our own dry rations to cook and eat here, and all this gets tiring sometimes, but then we take strength from the collective spirit.
Covid looms large but we are maintaining full social distance and taking all necessary precautions; we distribute masks every day and ask people to carry sanitizers. We try to maintain utmost hygiene while cooking, eating etc. However, the government needs to understand that if we survive the pandemic we need something to survive further.
The farmer has no safety net at all, no pension, nothing to fall back on except crops, and if even that is taken up by corporates, where do we go? There are few women out here, numbering between 100- 150 and if need be more women will join the protests. Female farmers are one of the most resilient, hardworking and smart people you will come across. We are not scared of risk taking and have the capacity to make quick decisions.
Farmers have decided we will not go to Burari site, we will go straight to Jantar Mantar. I wonder why Modiji said that other parties are misleading us into protesting. As if we don't have a mind of our own. If we are smart enough to raise crops year after year that feeds the whole country, aren't we smart enough to make our own decisions? Kisan apne ghar se nikal aaya hai aur is baar baatcheet poori honesty se honi chahiye.