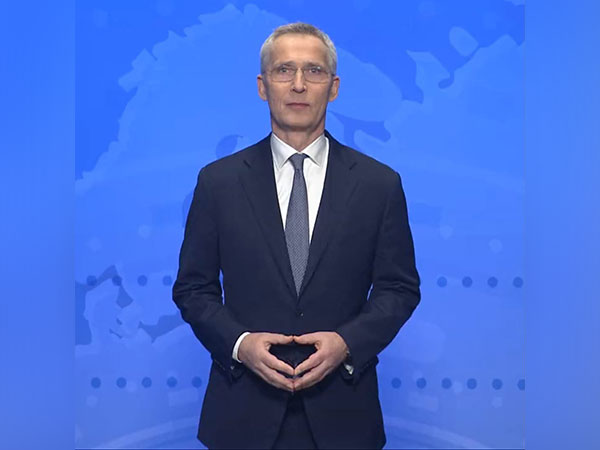 LM NEWS 24
LM NEWS 24
Finland's M'ship Will Make Alliance Stronger: NATO Gen Secy
North Atlantic Treaty Organisation (NATO), General Secretary on Friday said that Finland's inclusion will strengthen the intergovernmental military alliance and added that the body hopes to welcome Sweden as full member soon.
In a video shared by the official Twitter account of NATO Spokesperson, Oana Lungescu, the NATO General Secretary, Jens Stoltenberg, is heard welcoming and congratulating Finland.
Stoltenberg said, "I welcome the vote by the Turkish Grand National Assembly to ratify Finland's membership in NATO. All 30 NATO allies have now ratified the accession protocol."
"And I have just spoken with President Sauli Niinisto to congratulate him on this historic occasion," Stoltenberg said.
"Finland will formally join our alliance in the coming days. The membership will make Finland safer and NATO stronger. Finland has highly capable forces, advanced capabilities and strong democratic institutions. So Finland will bring a lot to our alliance," NATO General Secretary said.
He said, "All allies made a historic decision last year to invite Finland and Sweden to join our alliance. Since then, we have seen the fastest ratification process in NATO's modern history. All allies agree that a rapid conclusion of the ratification process for Sweden will be in everyone's interest. I look forward to also welcoming Sweden as a full member of the NATO family as soon as possible."
Turkish Parliament on March 30 voted all the way in favour of Finland's application to join NATO, clearing the last hurdle in the accession process, while also continuing to block Sweden from joining the military alliance.
As per a CNN report, Ankara's vote fulfils Turkish President Recep Tayyip Erdogan's "promise" to allow Finland to become part of the military alliance.
Turkey was the last NATO member to approve Finland's accession. Following the vote, Finnish President Sauli Niinisto said his country is "ready to join NATO." He further said, "All 30 NATO members have now ratified Finland's membership. I want to thank every one of them for their trust and support," according to a CNN report.
Niinisto stressed that "Finland will be a strong and capable ally, committed to the security of the Alliance." As per the news report, he said, "We look forward to welcoming Sweden to join us as soon as possible."
NATO Secretary-General Stoltenberg welcomed the decision of Turkey. Taking to his official Twitter handle, Stoltenberg stated, "I welcome the vote of the Grand National Assembly of #Turkiye to complete the ratification of #Finland's accession. This will make the whole #NATO family stronger & safer."
Finland and Sweden had in 2022 submitted applications to join NATO. A majority of NATO members, except for Turkey and Hungary had welcomed the applications by the two Nordic countries.
Turkish President Erdogan had accused Finland and Sweden of housing Kurdish "terrorist organizations." Meanwhile, Hungarian Prime Minister Viktor Orban said that Finland and Sweden were disseminating "outright lies" about his country's rule of law record, as per the CNN report.
Later, the two nations softened their stance on Finland's accession. However, Hungary and Turkey continue to remain opposed to Sweden becoming part of NATO.
On Monday, the Hungarian Parliament voted 182 to six in favour of Finland's application. On Wednesday, Hungarian government spokesperson Zoltan Kovacs said there was "an ample amount of grievances that need to be addressed" before Sweden's bid to join NATO would be approved by Hungary. (ANI)
Read More: http://13.232.95.176/