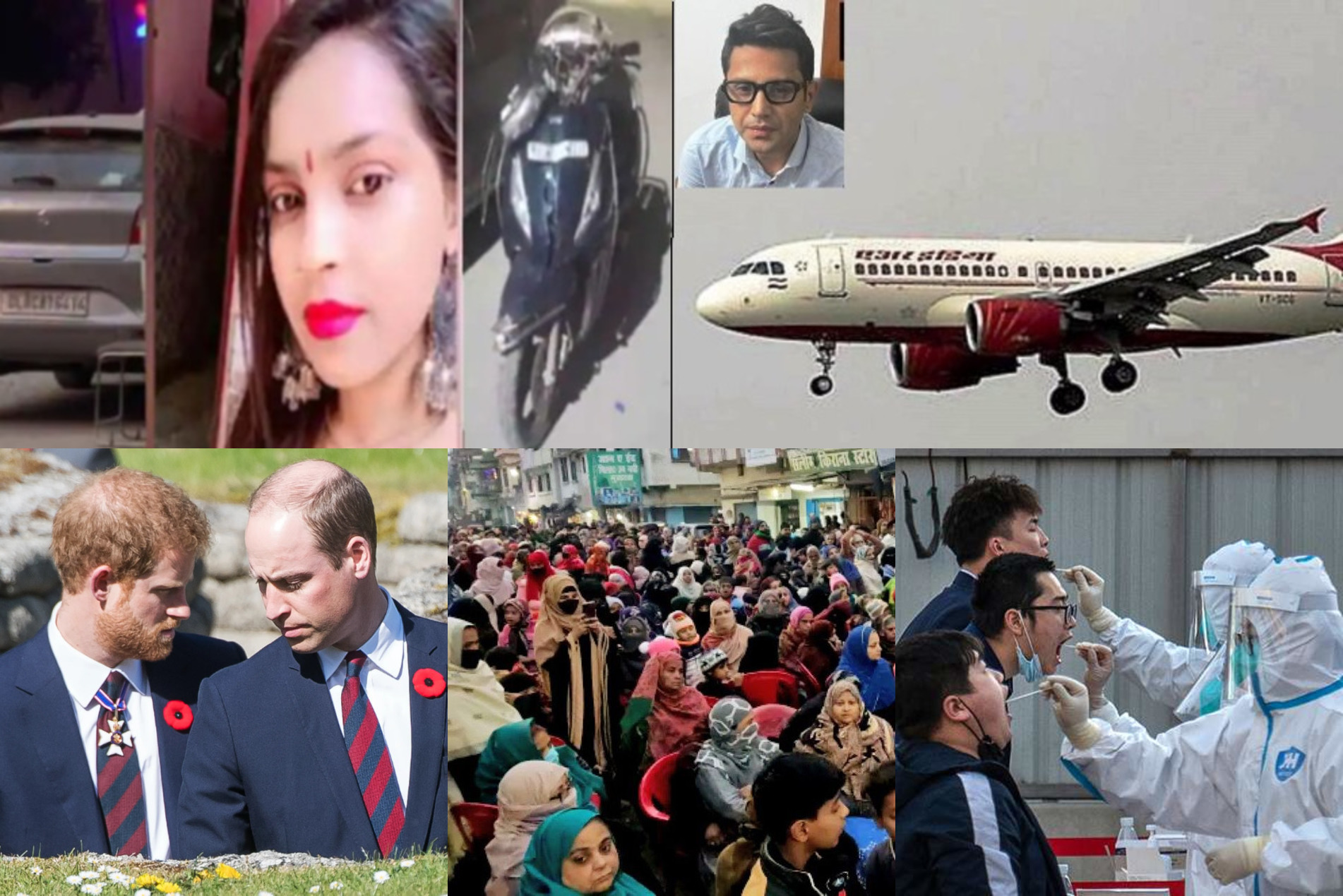 THEBUZZ
THEBUZZ
Five Things That Happened Last Week (And What to Make of Them)
In A State of Callousness
The level of cruelty, rage, and viciousness that pervades our society is not demonstrated better than it is on the streets of Delhi. It is the capital city of India and is often considered by the government as the city that showcases the country. And it is teeming with people. According to latest estimates, nearly 33 million people live in the Delhi metro area. And there are more than 11 million registered vehicles in the city. As in most large and overcrowded cities across the world, in Delhi too much of the city's social behaviour, attitudinal quirks and other everyday attributes are showcased shamefully on its streets.
The streets of Delhi stand out especially when it comes to its vehicular movement, the way people drive and their general attitude towards rules that regulate the flow of traffic. Road rage, indifference of car drivers towards pedestrians, towards traffic rules, or towards smaller vehicles such as two-wheelers and three-wheelers, is a shameful hallmark of life on Delhi's streets.
So, when in the early hours of New Year's day this year, a grievous incident took place on the streets of the city, it might not have come as a surprise if it were not so horrendous: a car full of five men, presumably drunk and boisterous, driving fast and callously collided with a scooter driven by a young woman of 20. The woman's friend who was riding pillion was injured but the driver herself got her leg stuck on the underside of the car, which sped on for seven kilometres before the men inside realised what they had done. By then, the woman was dead.
The outrage that erupted (and is still spreading) in the city is all about how gory and brutal it must have been for someone to be dragged that way to her death but consider this: after colliding with the scooter, the car did not stop. This is where the crux of the problem is on Delhi's roads. The instances where after an accident, especially at night or the early hours of the day, a car or any other vehicle that is involved in it stops to see what happened or to call for help are almost non-existent. Most cars that hit a smaller vehicle or a pedestrian consider speeding away as a better choice. It is not only sad but barbaric that a car driver who may have perpetrated an accident doesn't deem it as his or her responsibility to stop and check on the victims of an accident that he or she is involved in. It is a pity that we live in a city whose true uncivilised face is revealed on its streets–time and again.
…And in a state of national Fremdschämen
Just when you thought things probably couldn't get worse than the horrendous incident described above, comes the news of an Indian man aboard an Air India flight from New York to Delhi. Now, in my observation, many Indians (full disclosure: I am one!) display a sharp change in behaviour in certain environments. In restaurants, for instance, you can often see it in how terribly and rudely they treat servers and other staff; in places where there are orderly queues you can find some of them behaving as if such things as waiting for your turn are completely alien to them; and so on.
But the biggest personality change in some Indians takes place aboard aircraft. There is probably something about being at a high altitude, albeit in a pressurised cabin, which affects their head. And, apparently, it can affect everyone. I was once travelling in the business class section of an aircraft on a flight from Europe to India and I spotted the wife of a well-known business tycoon in one of the seats. Her behaviour was appalling: she constantly yelled at the cabin crew; demanded champagne, by shouting and mispronouncing the word uniquely; and by making a veritable nuisance of herself. It was shameful and brought to mind the German word Fremdschämen, which is the act of being embarrassed for somebody else who is behaving in an embarrassing way.
Nothing could evoke that sort of embarrassment more than the incident that occurred on the Air India flight that I referred to in the beginning of this item. While on the flight, a man, presumably drunk, exposed himself to a woman co-passenger and, wait for this, urinated on her. After that, the man kept exposing himself to the woman before finally going back to his seat. When the woman passenger later complained, the airline, now owned by the Tata Group, took "action" by suspending the man from travelling on the airline for 30 days. It wasn't before outrage erupted on social media that a police case was filed.
What sort of a damaged psyche must you have to do something as bizarre and disgusting as what Air India's passenger did? Why is it that many of us turn into demons and behave worse than the wildest of animals when we are in public spaces such as an airline or a restaurant? We don't know and it is only a deep embarrassment that one can feel.
The British royal family is a nonstop soap opera
Last week, in the runup to the publication of his memoir, titled Spare (a term that appears to be in contrast to his brother, William, who is the heir to the throne), Prince Harry made some revelations that have created ripples. A couple of years ago, he and his wife Meghan Markle had given up their roles as working members of the British royal family and had settled in California. Now, first in a series streamed on Netflix, and then in interviews and now in a book, Harry, the younger son of King Charles III and the late Princess Diana, has been on what seems like a campaign against the royal family. His accusations range from the family's alleged mistreatment of his wife (who is half African-American) to animosity between him and his brother.
In the book, Harry alleges that his brother physically attacked him and knocked him on the floor during an argument over Meghan and her role in the family.
While many in Britain fawn over the monarchy and the majority of Britons support that institution, the current royal family of the Windsors has given much fodder for entertainment. When the late Diana was alive, the rift between her and Charles made headlines that made for voyeuristic fare. Diana's own escapades and dalliances, Charles' extramarital affair with Camilla who is now his Queen consort, Harry's own rather wild youth and so on, all of it was like a soap opera playing out for the vicarious pleasure of millions of people around the world. Besides nosey reporters and photographers documenting the affairs of the royal family, there spawned several TV series, films and spoofs.
The latest allegations by Harry against his brother are yet another addition to the sometimes amusing but often sordid incidents that emanate in public about the British royal family. Many believe Harry's memoirs and his revelations will eventually amount to nothing and are like those of mid-level celebrities and that if Buckingham Palace or Kensington Palace (where William and his wife live) do not react to them, they will just peter out.
There is, however, one aspect of the allegations that Harry has made that could have significant consequences. Harry has alleged that his family leaked and planted negative stories about him and his wife to the press. If there is a shred of truth in that then it could obviously have serious repercussions and cast the royal family, always held in the highest esteem by the British public, in an undesirably doubtful light. If there is a single point in the allegations by Harry that the palace must respond to, it is that.
A court order brings relief for Haldwani residents
In the northern state of Uttarakhand, more than 50,000 people, mostly Muslim, living in Haldwani town with their homes allegedly encroaching on land owned by the Indian Railways faced eviction following a state government order passed last December. They were to be evicted within a week.
Uttarakhand has a Bharatiya Janata Party (BJP) government in power and because the majority of those who were to be evicted were Muslim, many believe there is a communal angle to the government order. The protests against the state order were polarising with right-wingers comparing them to protests against the Citizenship (Amendment) Act (CAA) and National Register of Citizens (NRC)in 2019-20 in Shaheen Bagh in South Delhi, while left-wingers and liberal observers tended to view them as a fight for rights.
For now, with the Supreme Court putting on hold the demolition of the 4,000 plus homes in Haldwani there is relief, albeit temporary, for residents.
Covid in China: Will we know the facts?
Even as a resurgence of the Covid virus occurs in China and the government withdraws its zero-Covid policy (a very strict isolation and restriction on movement), the Chinese government has stopped releasing case data on a daily basis and has confirmed only 22 deaths from the virus since December. However, the real picture could be a lot different.
According to a BBC report, the deaths of several Chinese public figures in recent weeks and months cast a shadow of doubt over the official figures that the government releases. The deaths include that of an opera singer Chu Lanlan who was 40; the actor Gong Jingtang who was in his 80s; and several writers, academics and scientists, including 16 scientists from the country's top science and engineering academies who died between 21 and 26 December.
In the highly censored and regulated Chinese media, it is difficult to find accurate reports about the cause of these deaths but some observers are piecing together bits of information to find that the data released by the government could be underreporting and that, in reality, China's healthcare and hospital facilities could be under tremendous pressure.
Meanwhile, more countries are deciding to impose controls, tests and other precautionary measures on people travelling to them from China.
Read more: https://lokmarg.com/