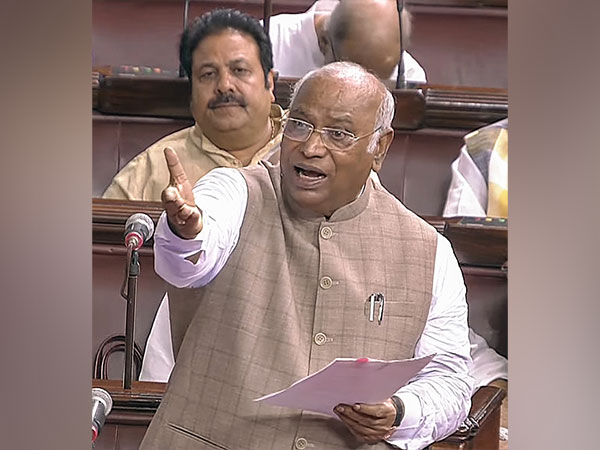 LM NEWS 24
LM NEWS 24
Floor Leaders Of I.N.D.I.A To Meet RS LoP In Parliament On Monday
Floor leaders of the newly formed Opposition alliance the Indian National Developmental Inclusive Alliance (I.N.D.I.A) will meet at the office of Leader of Opposition in Rajya Sabha Mallikarjun Kharge in Parliament on July 24 to chalk out the strategy for the floor of the House, the sources said on Saturday.
The leaders are likely to protest in front of the Gandhi statue on the Manipur issue.
The situation in Manipur dominated the proceedings of the second day of the Monsoon Session of Parliament, which began on Thursday, with the Opposition demanding the Centre to discuss the issue.
The Congress and opposition leaders are demanding a statement from the Prime Minister Narendra Modi in the Parliament during the ongoing Monsoon session.
Meanwhile, the proceedings of Lok Sabha and Rajya Sabha faced adjournments for the second consecutive day amid uproar over the Manipur incident.
However, Parliamentary Affairs Minister Prahlad Joshi informed members that the government is ready to have discussions on the Manipur violence in both Houses, and the Home Minister would give his reply once the discussions are conducted.
The 12th session of the 17th Lok Sabha has begun close on the heels of 26 opposition parties forming the Indian National Developmental Inclusive Alliance (INDIA) to take on the BJP-led National Democratic Alliance (NDA) in the 2024 Lok Sabha polls.
In a recent incident in Manipur, two women were paraded naked and sexually assaulted before being set free by the mob comprising the majority community.
The incident allegedly took place on May 4, a day after ethnic clashes broke out in Manipur.
After a video of the same went viral, the police swung into action and arrested five people, including the main accused.
Taking suo motu cognisance of the video, Police on Thursday night said that a case of abduction, gang rape and murder was registered at Nongpok Sekmai police station in Thoubal district against unknown armed men and that all-out efforts were on to arrest the culprits at the earliest.
Prime Minister Narendra Modi while briefing the media ahead of the monsoon session on Thursday, said he is pained over the incident that is "shameful for any civil society".
"No accused will be spared, we will never forgive those who are behind this," PM Modi said.
The violence in Manipur erupted after a rally by the All Tribal Students Union of Manipur (ATSUM) on May 3 in protest against the proposed inclusion of people belonging to the Meitei community in the list of Scheduled Tribes (STs). (ANI)
Read More: http://13.232.95.176/