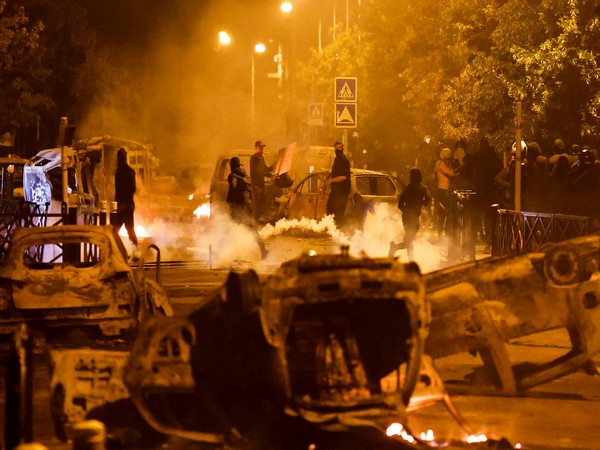 LM NEWS 24
LM NEWS 24
France: Hundreds More Arrested Amid Unrest Over Teen Killing
Protests that erupted in France in response to the killing of a 17-year-old by a police officer continued for a fifth night, The New York Times reported. Authorities arrested hundreds of people nationwide overnight Saturday and protesters clashed with police officers in riot gear.
Taking to his Twitter handle, French Interior Minister Gerald Darmanin said that 427 people had been arrested overnight on Saturday. On Friday, more than 1300 people had been detained in France. He further said that 45,000 police officers were deployed nationwide on Saturday evening, a number similar to the night before, according to The New York Times report.
A government minister said that the evening was calmer than the recent ones. However, local media reported rioting, looting, and clashes in Marseille, the report said. Gerald Darmanin noted that the number of officers deployed across the nation was not increased and added that more officers were sent to control protesters in Lyon, Grenoble, and Marseille, The New York Times reported. Tensions remained high in France after the funeral of the 17-year-old by a police officer on Tuesday in Nanterre.
The funeral of a French teen, whose shooting by police provoked violent protests across the nation, was held after more than 1300 people were detained overnight on Saturday, CNN reported. The service was held at a mosque in Nanterre, a suburb of Paris, on Saturday afternoon local time.
Mounia, the mother of the teenager who was shot dead, told France 5 on Friday that she alone held the cop who shot her son, Nahel Merzouk, accountable for his demise. However, the murder has led to widespread damaging unrest and inquiries into whether race played a role in his passing. Meanwhile, French President Emmanuel Macron decided to postpone his state visit to Germany due to intense protests in France.
On Saturday, France's Interior Ministry said that 1,311 people had been detained following the fourth night of violence, an update on its previous figure. It said 2,560 fires had been reported on public roads, with 1,350 cars burned, and that there had been 234 incidents of damage or fire in buildings, CNN reported. 79 police and gendarmes were injured over the course of Friday night and there were 58 attacks on police and gendarme stations, the Ministry added. (ANI)
Read More: http://13.232.95.176/