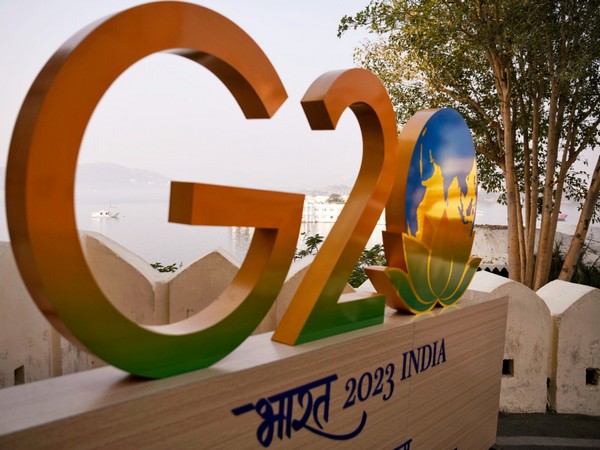 LM NEWS 24
LM NEWS 24
G-20 summit: IAF AWACS, Fighter Jets, Air Defence Missiles To Be On High Alert To Protect Delhi Air Space
In view of the G-20 summit to be held in the next couple of weeks, the Indian Air Force would be keeping its airborne warning systems, fighter jets including the Rafale on high alert along with stationing the new air defence missile systems at vital locations to protect the Delhi air space to provide protection to the high-level meeting.
The counter-drone systems along with air defence missiles are also being stationed in the national capital to protect against any possible air threat in coordination with all security agencies by the Indian Air Force, defence sources told ANI.
To keep an eye on any movement around the northern parts of the country, the 'eyes in the sky'— the Airborne Warning and Control Systems would remain in the air continuously.
The indigenous surveillance plane 'Netra' would also be carrying out regular monitoring in the area.
A number of air bases in the vicinity of the national capital territory including the areas of responsibility of the Western Air Command and the South Western Air Command would be ready in operational readiness platform mode.
The deployment would be been done in view of doing away with the possibility of any aerial platform trying to create any obstruction in the high-profile meeting where heads of state from countries including the US, Saudi Arabia, Japan, France and Germany would be coming.
Prime ministers of Canada, UK and Italy would also be in attendance.
The air defence systems that the Indian Air Force surface air defence missile systems activated and deployed to protect Delhi air space include the Medium Range Surface to Air Missile (MRSAM) air defence system which can take out targets from 70-80 Km range along with the Akash air defence missile system which has been moved to areas from where it can counter any threat.
The Indian defence forces would also be seeing the deployment of their Special Forces to protect critical locations as a large number of global leaders would be in the national capital at an unprecedented scale in the last many years.
The IAF maintains such preparedness during national day celebrations like Republic Day and Independence Day when the highest air defence protocols are put in place in the national capital.
The air bases to be activated for the summit include the Hindan air base near Delhi and many others including Ambala, Sirsa, Bhatinda, and Adampur. (ANI)
Read More: http://13.232.95.176/