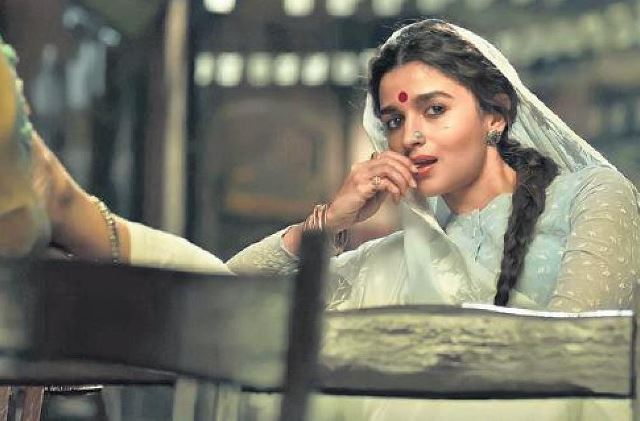 OPINION
OPINION
Gangubai, A Quest For Legitimacy
Aurat Ne Janam Diya Mardon Ko, Mardon ne Use Bazaar Diya
– Sahir Ludhianvi
Sahir, unlike Saadat Hasan Manto who did, may or may not have drawn inspiration from Kamathipura in Mumbai that, after 'reforms', relocation attempts and revamp, in remains Asia's largest red-light area.
Sanjay Leela Bhansali says he lived nearby. Mumbai's citizenry, like this writer, travelling by double-decker bus, couldn't help watching those hapless women behind the caged windows of dingy homes, and not be overcome by pity and anger.
Bhhansali is the latest to deal with prostitution after filmmakers V. Shantaram (Admi in 1936), Guru Dutt (Pyaasa), BR Chopra (Sadhana), Shammi Kapoor (Manoranjan), Shyam Benegal (Bhumika and Mandi) and Lekh Tandon (Angulimal). Many "Muslim socials" dealt with tawaif, the courtesan. Hollywood's tribute came in Butterflied 8 with Elizabeth Taylor and Pretty Woman with Julia Roberts. Raj Kapoor and Satyajit Ray did not touch the subject.
Bhansali, for whom mother Leela is key to his identity, usually depicts strong women characters. They shine in all their complexities. His latest film is about a prostitute in Kamathipura. This is risky at any time in India, especially when Bollywood and the citizenry are frequently subjected to moral policing.
He has been lucky. He was thrashed and his Padmavat set was destroyed. Spared of a major controversy, the risk taken in making Gangubai Kathiawadi has paid off.
Premiered at the 72nd Berlin International Film Festival last month, it has won critical acclaim for him and for the lead actor Alia Bhatt. It has entered the "hundred crore" club in the first fortnight.
It is a real-life tale of a teenage Ganga who flees her well-off family aspiring to be in films. She is cheated and sold to a brothel, starved, beaten and tortured till she succumbs. "Ees dhande mein koi time nahin hota," – there is no fixed working hour in this trade – she is told.
In her battered body resides a soul that feels for co-workers. She finds a protector and an ally in a local don and is smart enough to contest an election to emerge as their leader.
Two scenes stand out. One, where this debutante is coached by fellow-sex workers, how to stand at the brothel's door on a single leg, the other folded back, one arm raised and rested at the door and the other extended to make lewd gestures to woo the costumer.
In the other, a mature Gangubai, unable to forget her roots, trunk-calls her mother, yearning to be accepted. She yells at the telephone operator, but actually in deep sorrow at being rejected. A fallen woman has no place other than the brothel she has been forced into, like in Muzaffar Ali's Umrao Jaan.
Prostitute she is, but she is intensely human. Fallen she is, but she rises in solidarity with her trade. She fights to secure a place for them in the society, allowing their children, 'illegitimate' as they are, education.
She fights for their right to work and education for their 'illegitimate' children. They are "your children, the society's children," she says defiantly. She doesn't hesitate to use the word 'prostitute' – the world's oldest trade – to introduce herself.
That her success is minimal is stark evidence of the reality that no society, howsoever democratic and liberal, accepts prostitution. Even where legal in some countries, the absence of social acceptance is real.
The film shows Kamathipura as it was in the 1950-60s, post-Independence, after foreign prostitutes made way for thousands of Indians. Set up by the British in 1765, it is also part of the city's history. It grew as its seven islands merged, where commerce and industry thrived, which meant migrants with basic needs.
British-enacted law was imposed. For colonial masters, a veshya, tawaif or nautch girl was not okay, but prostitution within confines of a district was fine. Most cities across India have such neighbourhoods. To this day, it is governed by that Victorian-era morality that, unsurprisingly, combines with the Indian society's moral norms.
When Bombay prostitutes offered donations to the Congress party, Mahatma Gandhi advised them to spin charkha. The dozen-plus women members of the Constituent Assembly took a firm stand against prostitution.
India's sex industry is worth multi-billion, and is one of the fastest growing, available data and research tell you. Most of the research by the development organisation Sanlaap indicates that the majority of women work as prostitutes due to lack of resources to support themselves or their children. Most do not choose this profession but out of necessity, often after the breakup of a marriage or after being disowned and thrown out of their homes by their families.
Prostitution is legal in India, with right to work, earn and own property. They are also voters. But several related activities including soliciting, kerb crawling, owning or managing a brothel, prostitution in a hotel, child prostitution, pimping and pandering are illegal. Laws have not fully evolved. It is silent about male prostitution and bisexual acts of prostitution.
The rights of sex workers have no place in any statute. Husna Bai, a prostitute, challenged the constitutional provisions and sought right to work in 1958. After much debate, and concern expressed by politicians and police, the judiciary rejected it. The Immoral Traffic (Prevention) Act, 1986, replaced Suppression of Immoral Traffic Act of 1956 after India signed the United Nations' Declaration on the suppression of trafficking. It aims to "limit and eventually abolish prostitution in India by gradually criminalising various aspects of sex work."
In 2012, the Central Government opposed the Supreme Court order granting the "right to live with dignity" under the Constitution. Last November, the apex court directed relief for the children of prostitutes affected by Covid-19.
Kamathipura remains there after the real Gangubai supposedly met then Prime Minister Jawaharlal Nehru and sought a stay. But conditions – corruption, crime, lack of education and hygiene – remain pathetic.
Kamathipura becomes the location of most of Bhansali film's run-time, with the frames which look like art deco paintings, and, most crucially, the very youthful Alia Bhatt.
It is an author-backed effort. Bhansali has added nuances to the chapter in Mumbai's Mafia Queens by S. Husain Zaidi. Critics have rated his effort among his best, but he may have more in store.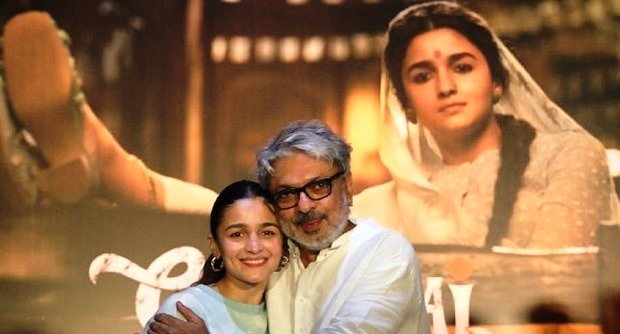 The production value is top-notch. Each song is masterfully and colourfully picturised, while Gangubai stands like a vision in white in the midst of it all.
Bhansali's choice of Alia after Priyanka Chopra reportedly opted out, surprised many. For one, she is too young and small-built to make a brothel Madam. But she has acted and danced her way with aplomb. This is her best, but like Bhansali, she has much more coming. Her performance is not perfect, is confused and faltering at times. But so is the character she is portraying.
If Pakeezah and Umrao Jaan were the toast of the last century, Bhansali-Alia's Gangubai Kathiawadi is meant for the millennials.
Let's face it. Women (and men) of pleasure have been there down the ages and will be there. They need to be viewed with empathy and their dependents given basic rights.
Gangubai, with a film on her now on the entertainment network, is a milestone. But the society has its task cut out — if it chooses to do it.
The writer can be reached at mahendraved07@gmail.com