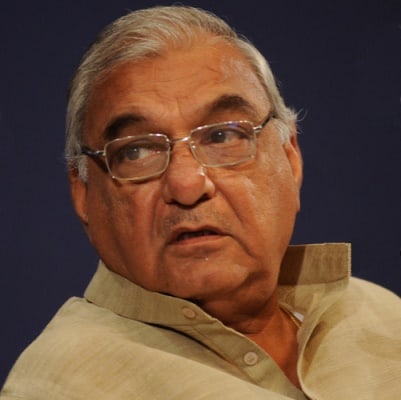 LM NEWS 24
LM NEWS 24
Get Ready For Defamation Suit: Hooda Hits Back At WFI Chief
Former Haryana chief minister Bhupinder Singh Hooda on Sunday issued a warning to embattled Wrestling Federation of India (WFI) president and BJP MP Brij Bhushan Sharan, saying he should be prepared to receive a defamation suit. This, after Singh claimed the allegation of sexual harassment against him by wrestlers was made at the behest of the former Haryana CM and his son and Rajya Sabha MP Deepender Singh Hooda.
Speaking to reporters on Sunday, the former Haryana CM said he was consulting his lawyers on filing a defamation suit.
"We know how to respect our daughters. On what evidence did Brij Bhushan Sharan Singh took our name in this matter? There should be a fair and impartial investigation in this case," Bhupinder Hooda said.
In the eye of a storm amid allegations of sexual harassment and fiscal mismanagement at the helm of the country's top wrestling body, the WFI chief was asked by the Union Sports ministry to step aside and keep away from the day-to-day functioning of the federation pending the ongoing investigation into the charges by a seven-member oversight committee.
Led by star pugilist and Olympian MC Mary Kom, the probe panel has been asked to hand it its report within four weeks.
Led by star grapplers Vinesh Phogat and Bajrang Punia, the wrestlers sat in protest at Delhi's Jantar Mantar, demanding the sacking of the WFI chief and a complete overhaul of the federation.
The protest, however, was called off after Union Sports Minister Anurag Thakur announced the setting up of the oversight committee to probe the charges against the BJP MP.
Meanwhile, the Congress, on Saturday, took out a protest in solidarity with the wrestlers during which the party members burned an effigy of the WFI chief.
Demanding justice for the grapplers and action against the BJP MP, Atul Mahajan, a Congress leader from Ambala, said the government should order a fair and impartial probe into the allegations levelled by the wrestlers.
"Those who abuse positions that they hold by indulging in such acts should be removed. The BJP was trying to save one of its own till the wrestlers erupted in protest," Mahajan said.
On a fresh 40-day parole granted to rape convict godman, Baba Ram Rahim Singh, the former Hayana CM said, "Every prisoner has the right to get parole. He is entitled to a parole under the law of the land. Ram Rahim must have been granted parole after due process."
On the party's prospects in the 2024 Assembly elections, the former Haryana CM said, "The Congress workers in the state are so strong in the state that they don't need to be led by anyone. No matter what the BJP says or does, the Congress will form the next government in Haryana as well as at the Centre. The public response to the Bharat Jodo Yatra goes to show that our prospects are getting better by the day." (ANI)
Read more: http://13.232.95.176/