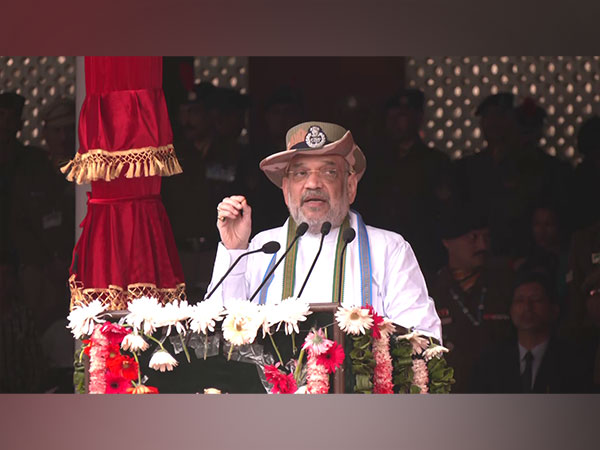 LM NEWS 24
LM NEWS 24
Give Priority To India: Shah At 62nd Raising Day Of ITBP
Union Home Minister Amit Shah on Friday paid tributes at the 62nd raising day of the Indo-Tibetan Border Police (ITBP) and said that the service which started 62 years ago has emerged as a strong face of nation's security.
Speaking at the ceremony, Home Minister Amit Shah said "ITBP, which started 62 years ago with 7 divisions, has today emerged as a strong force with 60 divisions, 17 training centres, 5 frontiers and 2 commando headquarters with 1 lakh personnel. When your family needs you, the country needs you at the same time but you give priority to the country. Today the quota of our Central Armed Police Forces (CAPF) on the lines of army in aviation and rail has decided which will be beneficial for you all."
Further, Amit Shah spoke about the building which will help the soldiers posted at high level at -45 degrees Celsius.
"Self-Sustainable Energy Building, it has been e-launched today. At an altitude of 17,000 feet, it will become a symbol of 'Atmanirbhar Bharat'. This is a unique gift from PM Modi and the Home Ministry. When diesel and kerosene are not available at -45 degrees, this building will provide a safe environment for our soldiers. Its work has been completed within just 2 months. I would like to congratulate all behind this," he said.
"One thing Modi ji had thought about was whether drones could deliver life-saving items to villages located at high altitude. Today the first drone has reached a remote area carrying 15 kg of medicines and vegetables, this is a big start," he added.
ITBP, one of the Central Armed Police Forces working under the Ministry of Home Affairs, is responsible for guarding the 3,488 km of India-China border running along Arunachal Pradesh, Sikkim, Uttarakhand, Himachal Pradesh and the Union Territory of Ladakh from the Karakoram pass in Jammu and Kashmir to Jechap La in Arunachal Pradesh.
"On the request of the Home Ministry, PM Modi has approved 7 ITBP battalions. This has happened for the first time in the history of ITBP. 1 Sector Headquarters will be built at a cost of Rs 3000 crore. Preparation for 4 battalions has started. This will reduce the load on you people and will also share the responsibilities," Amit Shah said.
The Home Minister also pressed on the 'Vibrant Village Project' launched to provide every facility to every village at high altitudes and remote areas.
"Now Modi ji has taken 'Vibrant Village Project'. This is a new concept. Earlier, we used to call the village on the border, the last village of the country. But PM Modi went there and said that this is not the last village but the first village of the country. It is necessary to provide all the facilities to those villages. For this, this project has been made. In the initial stage, there is a population of 10 lakh in 19 districts comprising 46 blocks and 62 villages. A budget of Rs 4800 crore has been allocated for this," he added.
Further, speaking on the changes, Amit Shah said that after the revoke of Article 370, there has been a decline in terrorism in all the indicators in Kashmir.
"A lot of changes have taken place in the country. After the removal of Article 370, terrorism has been controlled. There has been a decline in all the indicators. There have been successes in the Northeast also. There has been a 65 percent decline in those incidents and we have also seen an 80 percent decline in militancy activities," Home Minister said. (ANI)
For more details visit us: https://lokmarg.com/