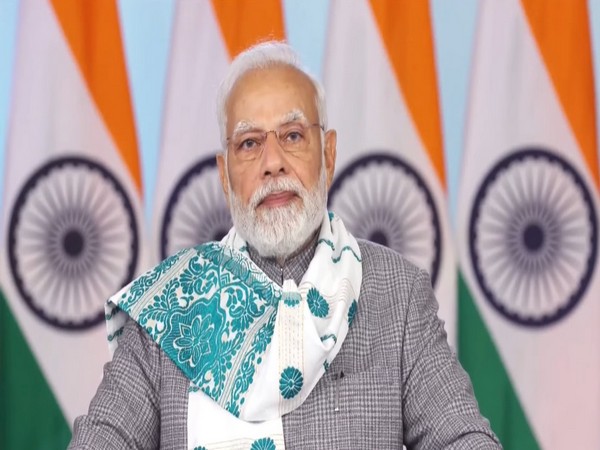 LM NEWS 24
LM NEWS 24
Govt Emphasizing On Tourism, Focus On 50 Destinations Across India: Modi
Highlighting his government's commitment to holistic development, Prime Minister Narendra Modi on Friday said the country is giving priority to the development of Northeast by boosting tourism, adding that the proposed Budget 2023 also lay emphasis in developing 50 tourism destinations across the country.
Prime Minister participated in the Krishnaguru Eknaam Akhanda Kirtan for World Peace held at Krishnaguru Sevashram at Barpeta, Assam via video conferencing on Friday.
Addressing the devotees of Krishnaguru Sevashram, PM Modi said, "I am glad to express that the Indian tradition of knowledge, service and humanity propagated by Krishna Guru continues to grow even stronger. Krishnaguru ji had started the ritual of month-long of Akhand Namjap (chanting) and kirtan every 12 years for world peace. In our country, there has been an ancient tradition of organizing such events over a period of 12 years."
PM said the occasion signifies responsibility and people from all parts of India used to assemble here. The organizing of this event after every 12 years also reiterates the tradition of Kumbh, he said.
The Prime Minister said, in 2019, the people of Assam organized the 'Pushkaram Festival', which will be repeated on the banks of the Brahmaputra river only after 12 years. In Kumbhakonam Tamil Nadu, the Mahamaham festival is celebrated after every 12 years.
"Today, whoever is lagging behind in the race of development, will be given the first priority in the country. The country is prioritising those who are deprived," PM Modi said.
Referring to Union Budget 2023-24, PM said, "Today, we are giving priority to the development of Northeast and Assam. Tourism plays a major role in the economy of this region. As proposed in Budget 2023, 50 tourism destinations across the country will be developed as wholesome tourism destinations."
He said this year's budget has made provisions for setting up Unity malls in each state where products made by agriculturists and artisans will be displayed and sold from there. Moreover, the products will be sent to other state unity malls too.
Highlighting the culture of Assam, PM Modi said, "When it comes to the crafts of Assam, 'Gomosha' gets it mention naturally. I myself love wearing 'gomosha'. We have made Bamboo in the category of grass to promote skill development as well as the increased presence of these items in the market."
Prime Minister said the country has witnessed how Swachha Bharat Abhiyan was launched and with people's support, it was a big success. The reason behind the success of Digital India too is people's contribution.
Paramguru Krishnaguru Ishwar established the Krishnaguru Sevashram in 1974, at village Nasatra, Barpeta Assam.
He is the ninth descendant of Mahavaishnab Manohardeva, who was a follower of the great Vaishnavite saint Shri Shankardeva.
Krishnaguru Eknaam Akhanda Kirtan for World Peace is a month-long kirtan being held from January 6 at Krishnaguru Sevashram. (ANI)