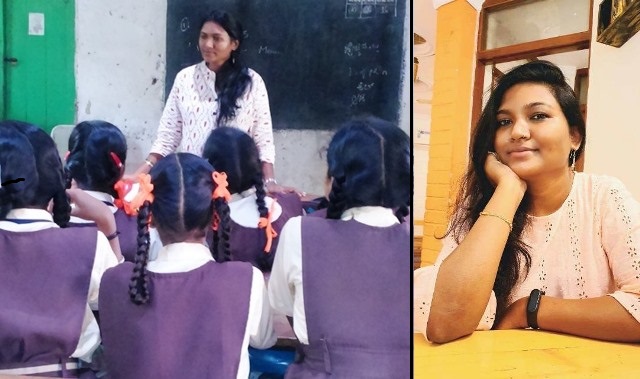 LOK ISSUES
LOK ISSUES
'Govt Gives Fund For Toilets, Overlooks Maintenance'
Archana K R, a menstrual hygiene and sanitation activist, has been campaigning for increased state funding to keep government school toilets clean and functional
I wear many hats: a ninja representative of Reap Benefit Solve; a change-maker with Change.org Foundation; a network fellow at Youth Ki Awaaz Action and; the founder of Stand4SHE. I am active menstrual hygiene and sanitation campaigner too.
The Union Budget this year has sanctioned ₹1,41,678 crore for Swachh Bharat mission 2.0. It will be great if the authorities concerned also use the money on maintenance of toilets instead of building new structures. Maintenance of school toilets, especially in rural areas, is key to girl child education.
While working with government school students across Karnataka, I found that parents stop sending their daughters to school once they reach puberty, because of inadequate toilet facilities in schools.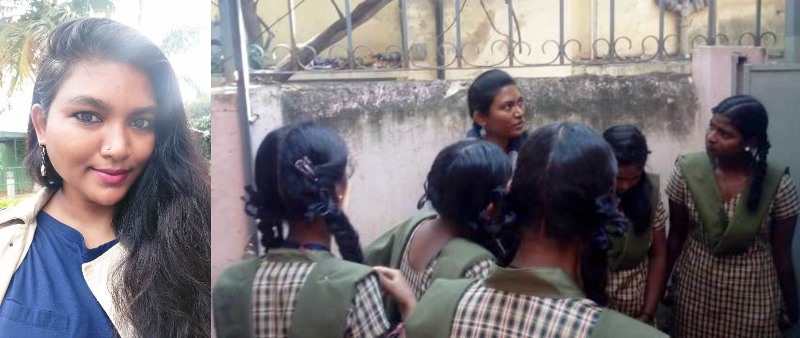 As a woman who grew up in Sakleshpur, a town in Hassan district, I have first-hand experience of the appalling state of this basic facility. From Grade 1 to 10th I studied in a Government school. This elementary school had no washrooms. While I enjoyed my school activities, I dreaded having to answer the call of nature in the open. I would even drink less water. I did not see a clean toilet till the age of 17.
Unfortunately, not much has changed over the years. For my work related to 'active citizenship', I used to visit schools and hold sessions for Grade 8 and 9 students. During once such session at a government school, I asked my students to guide me to the washroom. The girls reluctantly took me to the teacher's washroom, supposedly better than the ones meant for students. I was appalled at the condition. The students' one was worse, with broken door, choked commode and used sanitary pads piled in a corner.
Constructing a toilet building is important, but its maintenance is even more important as also the behavioural change of the user. I started working with the students of that school on behavioural change and after six months of follow-up, these students took responsibility of their school washrooms. They understood their sanitation rights and they built their DIY solutions. Today, this school is one of the model schools.
Encouraged, I started working towards this end with other schools. I found the main issue is that Government schools don't have enough funds for maintaining toilet hygiene. They get ₹5,000-25000 maintenance funds per year according to the strength of their students. However, this amount includes school maintenance, like electricity, water supply, teaching aids, wall paint and desk repair among others. Toilet maintenance, obviously, is low on priority.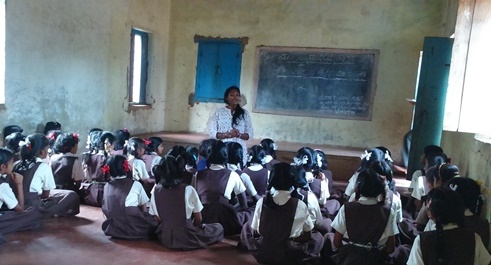 I started an online campaign asking the Karnataka government to increase the funding government schools so that they can regularly clean and maintain toilets, linking the issue to continued girl child education.
It requires about ₹15,000 per month for a school to provide clean and running water and menstrual hygiene kits to girls. Around 60 percent girls drop out from schools in rural area due to lack of toilets. My aim is to bring these girl students back to the government school.
In my online efforts, I began tagging state education minister S Suresh Kumar on social media and once he responded as well. But soon enough, his office even stopped taking my calls. But I will give not up. As a 'sanitation ninja', I owe it to all the kids I have taught.
I started my petition on this working with 300 government schools in Karnataka, training students on behavioural change and management on maintenance issue. I am also running an online campaign with Change.org/SwachhHighwayToilets supported by almost 1,30,000 people. The campaign demands from the authorities to ensure that Swachh Bharat toilets for women are functional, safe, and clean on NH-75 in Karnataka.
If we make ourselves heard in time, we have a golden chance of ensuring funding to keep toilets clean all year round. No child will ever have to squat in the open again.
As Told To Mamta Sharma