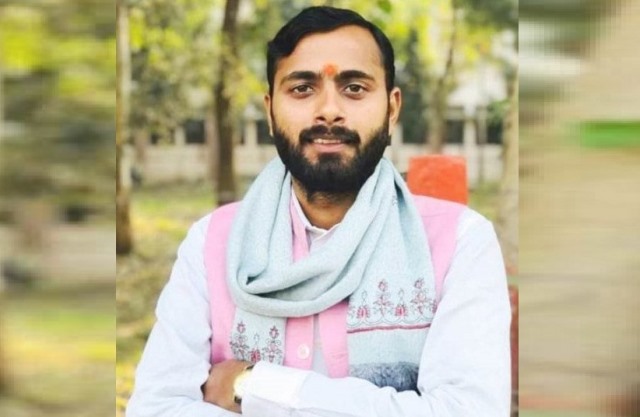 LOK ISSUES
LOK ISSUES
'Govt Must Bring Population Control Bill Before It Is Too Late'
Prashant Mani Tripathi, a student leader pursuing LLM in Deen Dayal University, Gorakhpur, feels education and awareness will help control population explosion. His views:
I have recently seen several media report that India has surpassed China to become the world's most populous nation. This indeed is a matter of concern. More mouths means greater strain on our limited resources. Two effective tools that can help us control this explosion are; progressive education and social awareness
If we are properly educated, we will definitely have the knowledge of how excessive population can bring down our living standards and drain our natural reserves. Even though as a country we are developing at a fast pace in various economic and scientific fields, the population bomb has the power to not only pull us back but also hinder the benefits of our economic growth. We also need to develop a system to propagate the evils of 'overpopulation' to the masses which will, in turn, be beneficial to us in many ways.
At the state level, as far as I think, the best way to keep an effective check on this explosion is to bring about Population Control Bill and implementation of the Uniform Civil Code (UCC) as well as National Population Register (NPR). There are political divisions on the issue but these laws are the need of the hour. We are well aware of the porous international border and the illegal infiltration from various trafficking routes. All this happens with the tacit help of regional political parties who have little concern for the nation at large.
ALSO READ: Jobless India Is World's Ticking Time Bomb
India is not growing uniformly and population growth is more concentrated in economically weaker sections of society. Population growth acts as a hurdle in addressing effectively the problem of poverty, hunger, and malnutrition and also in providing a better quality of health and education. Population Control laws can rid of such malaise. Presently, India is producing more job seekers in the country than its capacity to provide jobs and this gap is increasing the burden of unemployment and underemployment is turning a demographic dividend into a demographic disaster.
There are dual challenges for us – one to contain the population and second to exploit the population growth to our economic advantages i.e. to empower a large young population by making it skilled, productive, competent and contributory to the economic growth.
The best remedy is to harness out workforce with skill training so as to make them self-reliant. These days, the main focus of every parent is to make his/her child a doctor, an engineer, an IPS or an IAS. That point of view must change.
I would like to request parents not to put any kind of burden on their children to adopt a future of their choice and set them free. Every child is born with a special caliber and capacity and he/she should not be forced to mold in a cast of any other choice. Anyone can contribute to India's development and progress in their own way and it should not be forceful. Together, we can grow and set new standards for the generations to come.
Read More: lokmarg.com
As told to Rajat Rai