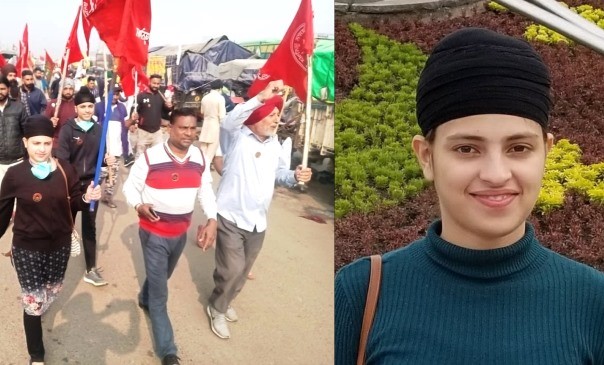 LOK ISSUES
LOK ISSUES
'Govt Wants Farm Sector To Go Telecom Way'
Dr Sumit Kaur, a 24-year-old dentist from Jalandhar, Punjab, tells LokMarg why she took time off from her practice to lend her voice in favour of farmers at Singhu-Tikri border
You know why farmers are drawing increasing support from national and international groups? That's because their fears and demands are valid. People across the social spectrum are lending support to this movement because it would completely change the way farmers have lived their lives so far. The very dialogue that the government is having now could have been held before when the Bill was being drafted.
Once farmers give in, we fear things will go from bad to worse. I am a dentist living and practising in Jalandhar (Punjab) and I took leave from work to register my voice at the protest site. I reached the Singhu Border on Delhi outskirts on the night of December 5 and protested with the Kirti Kisan Union at the site. If the protest 'needs more teeth' I will ensure that it happens with my voice.
We are a family of farmers and thus consider this to be a landmark moment for us. Many people are not realising what has been going on, but they will understand it when due to these laws, the prices of food items shoot up. The new laws allow stocking of essential commodities and that doesn't bode well for the poorest of poor.
Does the government and those who question farmers ever pause and think why people are putting their lives at risk and choosing to protest the Bills even during the pandemic? It really must mean so much to people that are choosing to come out on the streets.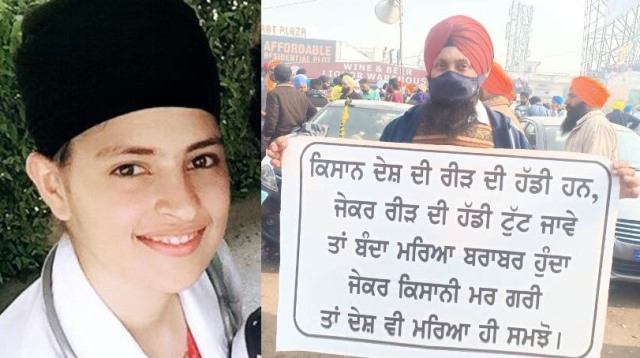 Few realise that the agriculture sector will soon go the telecom way if the government implements these laws. Like (Reliance) Jio, they will first give lucrative deals to the farmers and then when they have a solid client base, the corporates will create a monopoly to impose their will. In India the land holdings are anyway too small and large families depend on small pieces of land. If the safety net of even the MSP is taken away, where will the poor go? And at a time when most migrant labourers have returned home in wake of the pandemic and there are no jobs in sight, what can an average person do apart from farming?
I am glad so many people, including some world leaders, are supporting the farmers. They are in fact supporting the soul of India. I do feel saddened by people who are trying to tar this movement with separatism. There wasn't a single anti-national or separatist slogan chanted during the protests and I was a witness to it. Then we have Bollywood celebrities like Kangana Ranaut who has a take on every matter. She said, " ₹100-100 me protesters available hain." She should watch her words.
The agricultural sector needs serious structural changes but not in the areas that the government thinks. These reforms should be disucussed with agriculture experts, senior farmer leaders and also ordinary citizens at every level.
Some critics say that the protest is untimely as the country is already reeling under the pandemic crisis. I wish to tell them: Vaccine ke bhi pehle roti chahiye. Vaccine asar kare uske liye bhi roti chahiye. (You need food before the vaccine. You need food for the vaccine to work). Everyone needs farmers in order to simply exist. It's time the government in power and the average man learnt to respect farmers. They are the backbone of this beautiful country!