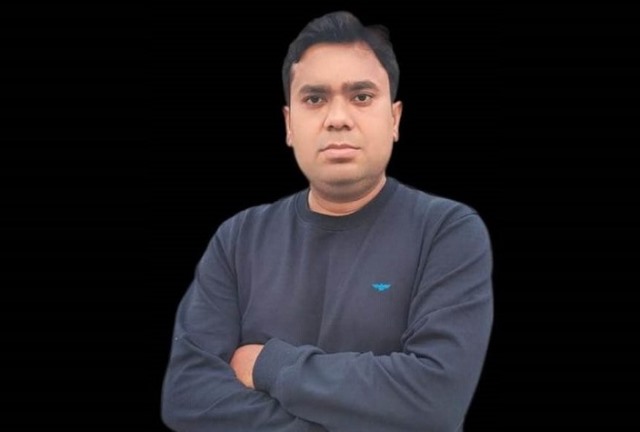 LOK ISSUES
LOK ISSUES
'Gr Noida Authority Must Wake Up to the Traffic Terror In City'
Abhishek Kumar, head of the Noida Extension Flat Owner's Welfare Association (Nefowa), narrates the hardships of homebuyers in the locality to LokMarg
With over one lakh flats spread over 70 high-rise housing societies in the Greater Noida West, the road infrastructure is horribly inadequate in the locale. The narrow roads, unplanned traffic management and poor driving sense collectively lead to huge jams and loss of man-hours every day. On weekends, driving in this so-called posh locality becomes a traffic mayhem, no less.
Such is the case when the occupancy in these towering gated housing communities is 50 per cent. I dread to imagine the situation when there is near-full occupancy here in the near future; how burdened the current road infrastructure will then be!
The Greater Noida Authority, the state agency responsible for planning, developing and regulating the region, seems the least bothered about the grave situation on the horizon. If civic authorities do not wake up now, there will be anarchy on the Greater Noida roads in a couple of years from now.
I hold the authority responsible for they favoured greedy builders at the cost of accompanying infrastructure. I will give you a practical example: there are no service lanes in Gaur City One and Two, no parking areas; in case of Gaur City Two, there is not even a garden area. Is this the way for our town-planners to develop a modern township?
The residents pay a heavy price for the authority's apathy. The police are flooded with calls for help to unclog roads every day. But they can only help to an extent, they are themselves stressed with such a heavy volume of vehicular movement. Road users are also to blame. Wrong side driving is rampant, illegal parking is also a major issue and encroachments on these already narrow roads contribute to creating new bottlenecks.
Many builders of the housing societies have very narrow, single-lane entry-exit points. A single vehicle breakdown can lead to long queues of vehicles in less than ten minutes as the rush is heavy in peak hours. There have been cases when people get stuck outside their apartments for 40 minutes; if they could step out of their cars, they would reach home in five minutes. I plead: spare a thought for some medical emergency and an ambulance stuck in this choc-a-bloc!
The real reason for this daily disorder in several parts of Greater Noida is that the land is largely occupied by housing apartments or shopping malls; parking space, service lanes, breathing space etc. be damned. The town-planners only had real estate in mind, not public spaces such as educational institutions, medical facilities or green covers.
The area is developed only for the homebuyers who are now being left to fend for themselves. Go fight your own daily battle. The authority must take this issue seriously, as the homebuyers will not remain silent for long. Greater Noida residents have invested their lives' savings to buy a comfortable living space, not spend their precious time on roadblocks.
As told to Deepti Sharma