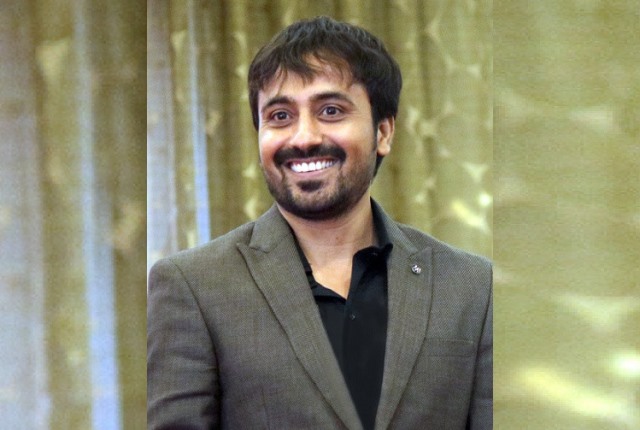 LOK ISSUES
LOK ISSUES
Gujarat Voters Are Disgruntled But Have Little Choice
Dr Ajaz Shaikh, an anti-drugs activist in Gujarat, says it will be a Herculean task for the AAP to dislodge the well-entrenched electoral machinery of Hindutva politics in Gujarat
Gujarat was once embraced as the land of Mahatma Gandhi, and, his comrade, Sardar Patel. Now, it is labeled as a lab for Hindutva politics and as the home state of 'Modi-Shah' — the torch-bearers of the current Hindutva regime. With consistent victories of BJP in the state and two landslide victories at the Centre, the politics here — an experiment making a potent cocktail of Hindutva combined with crony capitalism and corporate-style state affairs — has become a successful election-winning model known as the 'Gujarat Model'.
By controlling every aspect of social life of the majority and socio-political institutions with money and muscle, BJP is already far ahead in the race of 'electoral democracy'; hence, the possibility of any other party winning should be considered over-ambitious. There is no level-playing field between BJP and other parties in terms of resources and institutional support which doesn't make it difficult to predict that it may manage to secure the majority in the upcoming assembly elections.
The presence of AAP, mostly in urban areas, has generated anxiety among BJP workers. In the last polls, social movements (Patidar Andolan led by Hardik Patel, Una Andolan led by Jignesh Mewani and the OBC Andolan led by Alpesh Thakor) had put BJP's victory in jeopardy as these movements had a strong impact on the youth in those communities. But two of these leaders have shifted to BJP and this has had a disappointing effect on the youth who have lost trust in people's movements.
This time, a section of forward and dominant castes (Brahmins, Patidars, Maldharis etc,) seem to be shifting from BJP to AAP in Surat, Ahmedabad and Vadodara. Unemployment, drug addiction, trafficking, unregulated fees in private educational institutions, paper leaks, COVID-19 mismanagement, high electricity bills, poor condition of roads, the Morbi bridge collapse, etc, have had an impact on urban voters, as these all are predominantly urban issues. However, due to lack of organizational strength on the ground, it is difficult to say how much swing these issues can make in favour of AAP.
ALSO READ: 'AAP Is Soft-Pedalling BJP Hate Politics In Gujarat'
One can sense an anti-incumbency factor and displeasure for the current crop of state ministers and BJP leaders among the masses, but the aura of the PM and his fancy agendas of inaugurating so-called development projects or making grand road shows and rallies, seems intact among the urban middle and upper classes. It suggests that these classes will manage to minimize the anger (since they dominate the urban political discourse) if certain ministers and leaders are replaced by new ones. BJP is aware of this reality and thereby have denied tickets to several senior leaders and ministers.
The problem of Congress is in its leaders and workers, both fighting amongst each other during elections. This time the challenge is multifold due to competition coming from AAP and Owaisi's AIMIM. Several seats dominated by minority-voters, such as Dariyapur, Bapunagar and Jamalpur, are at high risk this time. Experts feel that Congress may lose two of those seats, and similar seats.
AAP might attract sections of urban, semi-urban and rural votes from both BJP and Congress with or without converting them into a few seats. The swing will harm Congress more than the BJP because of the earlier winning margins, where BJP is far ahead of Congress.
As an active youth in Gujarat, I often get stuck in a dilemma! Should I act for the betterment of a corrupt and incompetent State apparatus, or, should I act to change the corrupt and incompetent representatives of my own constituency? Should I act to reform our democracy from the top, or, from the bottom? This remains a question.
Read More: https://lokmarg.com/
(The narrator is a Research Associate, Public Systems Group, Indian Institute of Management (IIM), Ahmedabad. He is thankful to Chandni Guha Roy for helping him in articulating this interview)
As told to Amit Sengupta