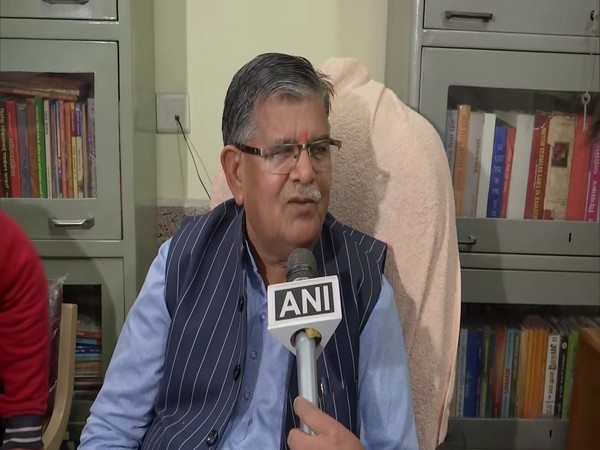 LM NEWS 24
LM NEWS 24
Gulab Chand Kataria To Be Sworn In As Assam Governor Today
Former Rajasthan Minister and Bharatiya Janata Party (BJP) leader Gulab Chand Kataria will be sworn in as Assam Governor on Wednesday.
Raj Bhavan, Guwahati on Tuesday, accorded a warm and traditional welcome to Assam Governor designate Gulab Chand Kataria on his arrival at Raj Bhavan on Tuesday.
Along with him, his wife Anita Kataria was also accorded a warm welcome by the officers and staff of Raj Bhavan.
Gulab Chand Kataria will take the oath of office at a solemn programme at Srimanta Sankardev Kalakshetra.
He will be the 31st Governor of the state of Assam and succeeds Professor Jagdish Mukhi as the Governor who demitted office on completing his term.
Gulab Chand Kataria hails from Udaipur, Rajasthan, and is the former Home Minister of Rajasthan and a leader of opposition in the Rajasthan Legislative Assembly prior to his appointment as the Governor. (ANI)
Read More:http://13.232.95.176/