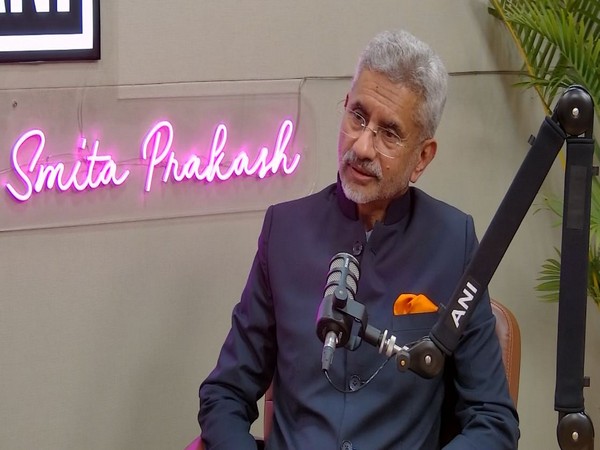 LM NEWS 24
LM NEWS 24
Gulf Nations See Today's India As Much More Credible: Jaishankar
With India making rapid progress in its ties with the Gulf countries, External Affairs Minister Dr S Jaishankar on Tuesday said that the countries of the region see India as much more credible compared to the situation ten years back and they will prefer Prime Minister Narendra Modi to his predecessors in terms of growth of ties.
In an interview with ANI, Jaishankar said boost in ties with the Gulf countries was among of big changes in the foreign policy domain.
"If you were to ask me in ten years give me three examples of some big changes that happened in our policy, I would certainly put the changed relationship with Gulf, very, very high up there on the list," Jaishankar said in response to the queries.
In an apparent dig at Congress, he said foreign policy should not be dictated by "vote bank mentality"
"Why didn't it happen earlier? My own sense, we want a very, very honest answer is, I don't think people were strategic earlier. I think when you have a vote bank mentality, you actually not serious about foreign policy and operationalising it, for you it's like a slogan that they are with us so we kind of treated it as that's the place as that we get our petrol.. …energy from there," he said.
"There is a big community out there. The rest of it was like a distant goodwill which you needed for your political vote bank calculations. I think when you got a different government, which said we actually want something deeper, more strategic with full elements or full spectrum relationship, we have the ability today to deliver on lot of issues…. One of the reasons why the Gulf looks at us, the Gulf sees today's India as much more credible than India of 10 years ago," he added.
He said PM Modi has done the most for boosting relationship with the Gulf.
"You ask people in the Gulf, do you prefer PM Narendra Modi or any of his predecessors. I am willing to take a bet with you, every one of the Gulf countries will say I prefer PM Modi," he said answering a query.
"I think they think that he is a more serious person. He is a person who is more credible, who has actually broadbased the relationship. He has done more for the relationship than everybody else. I will tell you very honestly. I was once at a conference in the Gulf. And I had some friends from across the Parliament aisle…And this issue came up and the person from the Gulf, and this was like may be 2018-19, he said looking at me these guys have done more in four years than you have done in 40. That's the kind of image that is in that part of that world," Jaishankar said.
India and UAE had last year signed a historic Comprehensive Economic Partnership Agreement (CEPA).
Answering another query on India's expanding partnerships, he said India is going up and going well.
"…India is going up, it's going well….Why do we have so many partnerships? Because we get along with so many people. How we are to manage different partnerships? Maybe because we are good at it," he said. (ANI)
Read More:http://13.232.95.176/