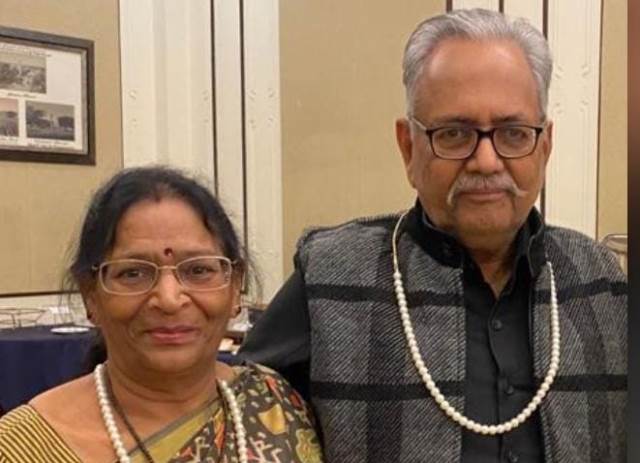 LOK ISSUES
LOK ISSUES
'Gurgaon Sits On A Seismic Faultline; Safety Audit Of High-rises A Must'
Sanwariya Garg, 75, is a resident of Gurugram is worried about the safety and security of his family after watching the visuals of earthquakes in Turkey-Syria
Seven years ago, I shifted from my hometown Rohtak to a high-rise apartment in a tony sector of Gurgaon. This gated community, named Harmony Society, has all the features of modern living amenities and my family felt it a privilege to move in here. However, ever since I saw the devastating earthquakes in Turkey and Sryia, which showed towering housing structures turning into rubble, I am having sleepless nights.
To make the situation worse, I recently saw a news report about a housing society named Chintels Paradiso in Sector 109, where a portion of the roof of an apartment collapsed, and causing two deaths. This society has 530 flats and nearly 420 families have been staying there for the past four years. This project started in 2011 and possession was given in 2017. I wonder what structural flaws caused this accident, as the building was provided with safe occupation certificated by civic authorities just five years back.
When the construction of a building is completed, multiple checks are conducted to evaluate the structural integrity and safety of the building before it is declared safe to occupy. The recommendatory National Building Code has a section on safety of residential buildings, and the Real Estate Regulatory Act (RERA) places the onus of structural defects on the developer for a period of five years.
ALSO READ: Learn From Turkey, Carry Out Safety Audits
Such incidents clearly shake your belief in the system. In many cases the problem is inferior quality of materials used, or poor workmanship, poor maintenance which leads to seepage, and swelling of joints that can weaken the structures. And the problem is not limited to private builders. Some time ago, I distinctly remember, DDA (Delhi Development Authority) flats in Dwarka witnessed collapse of several balconies.
However, high-rise buildings carry far greater risk. One faulty component of a multi-storey structure, triggered by an earthquake like event, can bring down an entire tower like a house of cards. Turkey is a living example to this fact. The government must draw its lessons from the tragedy.
As a citizen of Gurgaon, I demand a mandatory and timely structural audit which should be done by expert agencies. Supreme Court and city authorities should ask an Indian Institute of Technology (IIT) or a Central Building Research Institute (CBRI) to execute such audits. Residents and buyers should not be intimidated if the developer gets aggressive when you ask for a relook at certain parts of the structure. If you pay the money, you have the right to ask for a perfect house.
Delhi being a seismic zone grade 4 city has a high chance of receiving an earthquake. Gurugram is also on seismic fault lines, making it one of the riskiest areas in Delhi-NCR. If these become active, it can cause a quake of 7.5 magnitude.
I would like to request Chief Minister ML Khattar to look into the matter at the earliest and take relevant measures before a tragedy strikes the millennium city. We should all learn a lesson from The Turkey-Syria Quakes and make a move well in time.
Read More:https://lokmarg.com/
As told to Deepti Sharma