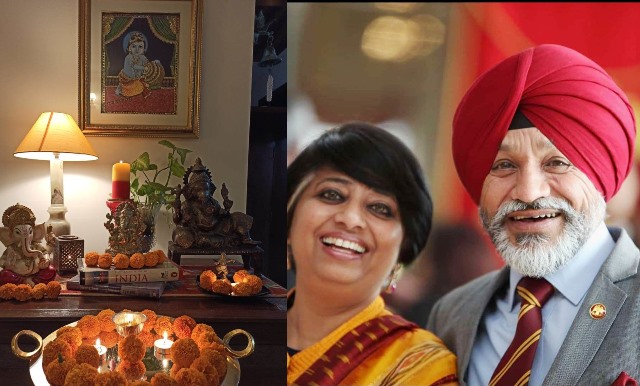 LOK ISSUES
LOK ISSUES
'Guru Nanak & Ganesha Share The Altar On Diwali'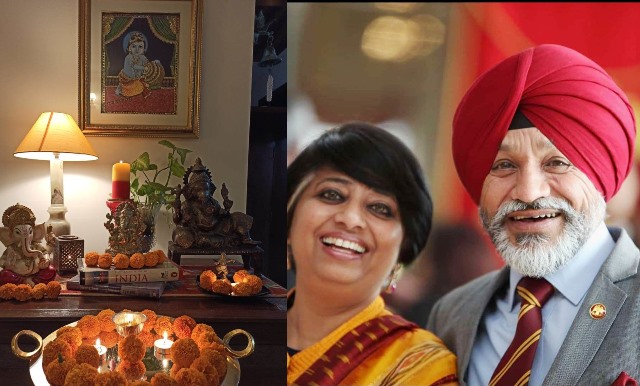 Anu Mann, 54, a teacher and theatre artist, says due to Covid-19 this year she will miss celebrating Diwali with friends and playing card games. But nothing can dampen the festive spirit in her heart
I haven't missed a single Diwali celebration in my life, though a few have been a little mellow. This year too, the coronavirus cannot dampen my spirit when it comes to Diwali festivities (within the prescribed norms, of course). Maybe we can't meet a lot of people, but my love for Diwali isn't going to lessen one bit.
I buy new clothes for Diwali every year and take great care to look my best. It has been so since my childhood. My father was a bureaucrat and we called many a city home, and festivals almost always meant the time when you accepted a city or town completely.
I was a naughty child and crackers were my favourite thing during Diwali days. Back then it was different. There was no talk of pollution control; only budgetary controls meant nobody went crazy bursting too many firecrackers that may cause discomfort to others.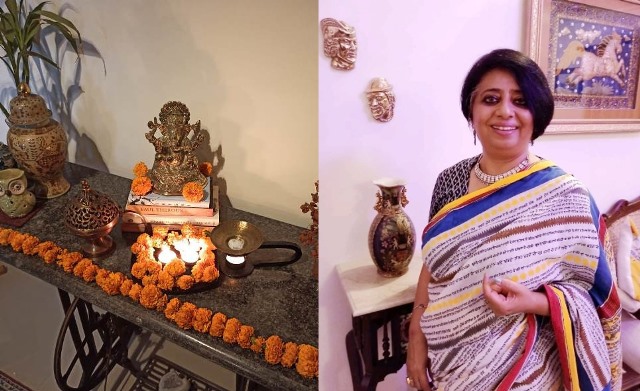 After marriage, I became an Army wife and my husband was a part of, let's say, a non-Sikh regiment. As is the glorious tradition of Indian Army, one follows the religion of the regiment. I must say the Diwalis that we spent during the peace postings were the best: full of fun, colours, laughter, lots of good food and to-die-for Diwali melas.
But when my husband used to be in field postings, the festival would be a subdued affair but would be celebrated nonetheless. In our family, Diwali was celebrated even the years when I lost my father and father-in-law. They were both people who always used to be full of life and Diwali meant we celebrated the spark of life in them that had touched many lives.
My son has inherited our love for the wonderful festival and even though he lives in Canada, he misses Diwali and Guru Purab a lot. I wish he could travel and come be with us this year, but the pandemic has proved to be a dampener. Next Diwali we hope our family can be together. Not only my son, I will also miss my friends with whom I used to play card games during Diwali.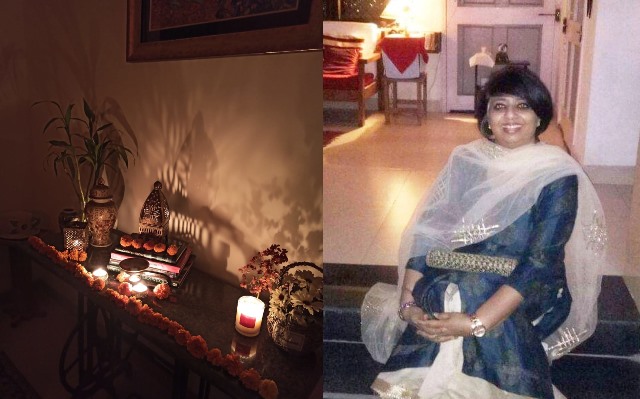 I love seeing people happy and always tip my house helps and other staff generously before Diwali. I want everyone to feel abundant. I put lot of love and effort into getting my house Diwali-ready. On chhoti Diwali I go to the Gurudwara and light candles to mark the beginning of this beautiful festival. And since Guru Purab comes soon after Diwali, I get into a different mood starting Diwali; it's the happiest time of the year for me.
The altar at my home has Guru Nanak Dev Ji and Lakshmi & Ganesh Ji sitting side by side during Diwali. Blessings jahan se mil jayein le lena chahiye (Gather blessings from wherever they come). I love life and Diwali serves as the time when the joy of my being explodes. The pandemic has perhaps shown us that we need to love life and respect each other if we want a happy world. Let the festivities begin! Happy Diwali!