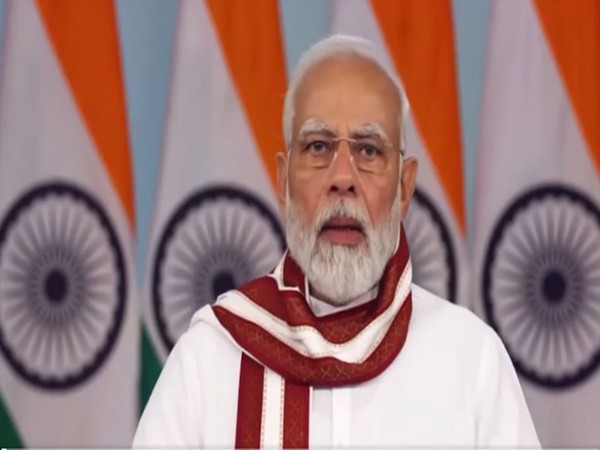 LM NEWS 24
LM NEWS 24
Hajj Pilgrimage Very Special For Muslim Women From India This Year: Modi
Prime Minister Narendra Modi on Sunday said the Hajj pilgrimage was especially special for Muslim women from India this year, as more than 4,000 such women went on the annual pilgrimage without a Mehram (male guardian).
Addressing the nation during the 103rd episode of his monthly radio broadcast. 'Mann Ki Baat', PM Modi termed the Hajj pilgrimage by Muslim women from India, without their male parents or custodians, as a 'huge transformation'.
He said he received numerous letters from Muslim women, sharing their experiences from the Hajj this year.
"I received a lot of letters (ahead of his latest 'Mann Ki Baat' address), which brought me great joy. These letters have been written by Muslim women, who recently returned from the Hajj pilgrimage. Their journey this year was very special in many ways," PM Modi said.
"These are the women, who performed their Hajj rituals with any male companion or Mehram. And, such pilgrims numbered not 50 or 100, but more than 4,000. This marks a huge transformation," he added.
PM Modi also thanked the Government of Saudi Arabia for the unique Hajj experience for Muslim women this year.
"Earlier, Muslim women were not allowed to perform Hajj rituals without Mehram. Through 'Mann Ki Baat', I would like to express my heartfelt gratitude to the Government of Saudi Arabia for making this possible. Women coordinators were specially appointed for women pilgrims, who went on Hajj without male companions," he said.
According to an official statement, 4,314 Muslim women from India performed the Hajj rituals at Mecca in Saudi Arabia, this year.
The annual pilgrimage was held between June 26 and July 1.
In October 2022, the Saudi Arabian government announced that (Mehram), a male blood relative with whom marriage is not permissible, will no longer be required to accompany a woman pilgrim from any part of the world.
Saudi Removes Restrictions On Hajj Pilgrim Numbers, Age Limit
Every year, millions of Muslims around the world embark on the sacred pilgrimage to Mecca. This spiritual journey holds immense significance in the lives of believers, offering an opportunity to connect with Allah, seek forgiveness, and strengthen their faith. The heartfelt desire to be among those walking to Mina, echoing the Labaik with the crowd, and performing the rituals of Hajj is a sentiment shared by countless Muslims across the globe.
Hajj is a unique manifestation of unity, as Muslims from diverse backgrounds, cultures, and nations gather in the sacred land of Makkah to perform the rituals together.
It draws people from different walks of life towards a common purpose — setting aside their differences, and embracing one another as equals before Allah. (ANI)