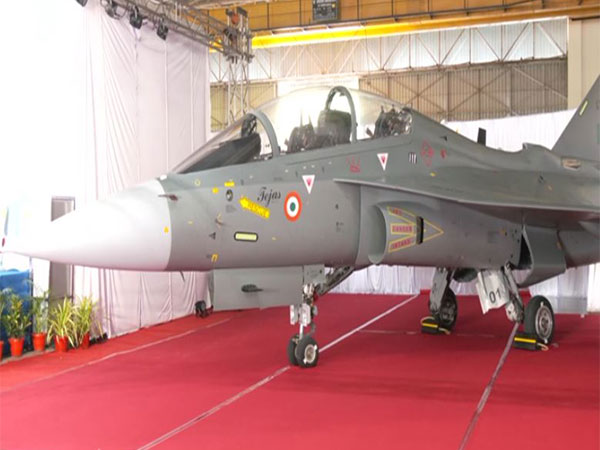 LM NEWS 24
LM NEWS 24
HAL To Hand Over First LCA Trainer Aircraft to IAF In Bengaluru
The Hindustan Aeronautics Limited (HAL) will hand over the first Light Combat Aircraft (LCA) twin-seater trainer version aircraft to the Indian Air Force (IAF) in Bengaluru on Wednesday.
Minister of State for Defence Ajay Bhatt, and Air Chief Marshal Vivek Ram Chaudhari, arrived at the LCA Tejas division plant.
This historic event today will mark the achievement of a key milestone of producing the LCA Twin Seater which is designed with a strategic intent of graduating the budding pilots from the Twin Seater variants to fighter Pilots.
HAL has an order of 18 twin seater from IAF and is planning to deliver eight twin seater in FY 2023-24. Further, 10 twin seaters would be delivered progressively by 2026-27. Further orders are also expected from IAF.
LCA-Tejas is the largest R-D program ever undertaken in India that made its maiden flight in 2001 and has achieved various milestones since then.
It is going to be the backbone of the IAF fleet in years to come and is slated to be produced in high numbers by Hindustan Aeronautics Limited in Bengaluru as HAL has already received an order of 123 aircraft out of which 32 fighters have been supplied to IAF and two squadrons already operational with Indian Air Force (IAF) at Sulur, AF base.
Series Production of LCA Tejas is going in full swing at HAL and balance aircraft are planned to deliver by 2027-28 progressively.
Moreover, HAL has now successfully produced the first ever twin-seater variant of LCA Tejas which has all the capabilities to support the training requirement of IAF and augment itself to the role of fighter as well in case of necessity.
LCA Tejas Twin Seater is a lightweight, all-weather multi-role 4.5 generation aircraft. It is an amalgamation of contemporary concepts and technologies such as relaxed static stability, quadruplex fly-by-wire flight control, carefree manoeuvring, advanced glass cockpit, integrated digital avionics systems and advanced composite materials for the airframe.
This adds India to the list of very few elite countries who have created such capability and have them operational in their Defence Forces, another feather on the cap of the "Atmanirbhar Bharat" initiative of the government.
Minister of State for Defence was the chief guest during the function wherein the unveiling of the LCA Twin seater, handing over of Release to Service (RSD), and handing over of Signalling out Certificate (SOC) were conducted in the presence of the Chief of Air staff- IAF, Chairman and Managing Director HAL, Director General ADA, Chief Executive of Centre for Military Airworthiness and Certification (CE-CEMILAC). Top echelons of IAF, MOD, HAL, ADA, DGAQA, CEMILAC, DRDO and production partners were also present during the same.
HAL is also in discussions with many foreign-friendly countries towards exporting the LCA Tejas platform and has submitted various customized Proposals for exporting LCA Tejas fighter and Twin Seater aircraft to foreign-friendly countries around the world. LCA Tejas is the best platform for India to be a flag bearer to achieve export targets set by the government. (ANI)
Read More: https://lokmarg.com/