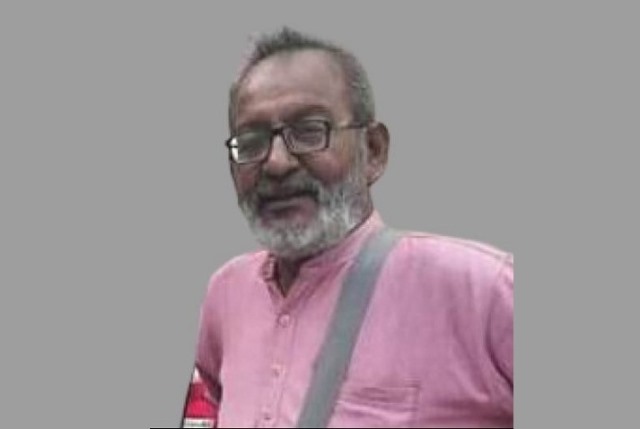 LOK ISSUES
LOK ISSUES
'Hanskhali Rape Case Doesn't Bode Well For Bengal, Mamata'
Ashok Choudhary, a social activist working for forest people, points out the stark parallels between the Hanskhali and the Hathras rape cases
The brutal rape of a schoolgirl in Hanskhali village of Nadia district (West Bengal) has arrived as a big shock to the people of the region and state, even as stray incidents of violence have rocked the state. Significantly, in at least two of the major cases of violence, local Trinamool Congress leaders of the ruling government have been allegedly involved. These are obviously extremely disturbing signs for the government led by Mamata Banerjee who has won with a resounding mandate.
Indeed, it has been reported that the father of the child was compelled at gun-point to part with the body of his brutalized daughter. She was allegedly raped by a TMC leader's son and his friend and bled to death.
Reports have emerged the family wasn't allowed to touch the girl's body. The accused set it on fire in front of the victim's father and threatened him with dire consequences if he raised his voice or informed others.
My response about the Hanskhali rape and murder case is very straight. This seems to be a repetition of the 2020 Hathras rape and murder case of a Dalit girl in Uttar Pradesh. Such grueling incident in TMC-ruled West Bengal is a terribly bad sign. There was also an attempt to protect the rapists and murderers as the family of the killer is linked to the ruling party. Any such political protection has to be condemned strongly. Otherwise, it will open the gate for such brutal rapes and murders.
The Rapists and murderers are criminals and criminals have no politics except that of doing crime — organized and random. Undoubtedly, there is no option but to be deal with them with a strong hand. The Trinamool Congress government and leadership in Kolkata and the regions need to take it with utmost seriousness and without any prejudice, bias or vested interest.
The Trinamool Congress is trying to become one of the main opposition parties at the national level. They are already under serious watch while pressure has been mounted from the central government in Delhi. Any reluctance in part of the leadership to deal with such happenings at the local level where Trinamool leaders are involved will, in fact, help the central government and provide an opportunity to create a more hostile situation for Trinamool both in West Bengal, and, in India.
Although the BJP leadership has proved to be a failure in maintaining law and order in most of the states where it rules, they are old masters in using this issue against the opposition government in various states. Hence, clearly, the Trinamool leadership, and, especially the chief minister, who is the only woman chief minister at present in India, must take decisive and corrective action against such cruel and criminal activities, so that such grotesque enactments of crime against women and children are not repeated again.
As told to Amit Sengupta