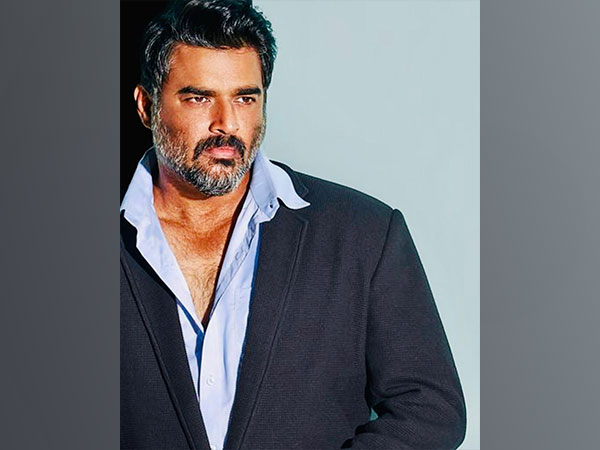 LM NEWS 24
LM NEWS 24
Happy B'Day R Madhavan: Best Movies Of The Actor
R Madhavan's acting journey, both in Tamil and Hindi cinema, has been remarkable.
He ventured into diverse roles across genres, showcasing his versatility as an actor. With his talent and charm, the 'Rocketry' actor has won the hearts of millions of fans worldwide.
Madhavan's ability to seamlessly transition between romantic, dramatic and character-driven roles has solidified his position as a multitalented actor in both industries. As the actor will turn 53 on Thursday, here are some of his notable performances that highlight his versatility.
Maddy in 'Rehna Hai Tere Dil Mein'
His portrayal of Maddy in 'Rehnaa Hai Terre Dil Mein' left a lasting impression and made the audience fall in love with his character's journey. Maddy starts off as a carefree and mischievous college student, but his life takes a turn when he falls in love with Reena Malhotra, played by Dia Mirza. Madhavan's transition from the brat side to the romantic side of Maddy's character left the audience emotionally invested in their love story. The song "Sach Keh Raha Hai" beautifully captures the emotional turmoil and Madhavan's performance in the music resonated with the viewers. Madhavan's charming "chocolate boy" image, brought the character to life, making him a heartthrob among female viewers.
Manu in 'Tanu Weds Manu'
Madhavan delivered a standout performance of an NRI doctor as Manu, in this romantic-comedy drama. His portrayal of a simple, mild-mannered doctor caught in a love triangle received critical acclaim. Madhavan brought the character to life with ease and authenticity. His honesty and hard work in portraying the nuances of Manu's emotions and experiences paid off, as fans were drawn to the character and fell in love with him.
The chemistry between Madhavan and Kangana Ranaut, who played Tanu, was also highly appreciated. Their on-screen pairing and the dynamics of their relationship added depth to the story. Madhavan's ability to convey Manu's undying love and his internal conflicts contributed to the success of the films.
Farhan Qureshi in '3 Idiots'
In this blockbuster comedy-drama, Farhan Qureshi played by Madhavan is one of the three main protagonists in the film, alongside Rancho (Aamir Khan) and Raju (Sharman Joshi).
Farhan Qureshi's character is depicted as a talented and passionate aspiring photographer who faces societal and familial pressure to pursue a career in engineering instead. Throughout the film, Farhan's journey involves finding his true passion and defying the expectations imposed upon him. His tremendous performance adds a layer of realism and intensity to the film, making it a must-watch one.
Adi Tomar in 'Saala Khadoos'
'Saala Khadoos' is a testament to Madhavan's versatility as an actor. The movie revolves around the character of Adi Tomar, a failed boxer turned boxing trainer who finds redemption by coaching a talented young female boxer.
He immerses himself in the character, bringing a raw and intense energy to the role of a tough, no-nonsense coach. His commitment and passion shine through, as he brilliantly captures the nuances of a seasoned boxer and mentor. The film also explores the personal growth and transformation of Adi Tomar. Madhavan showcased his range as an actor and proved that he can take on diverse and challenging roles.
Nambi Narayanan in 'Rocketry: The Nambi Effect'
R Madhavan not only plays the lead role but also serves as the director and co-writer of the film. The movie is a passion project for Madhavan, who has dedicated significant time and effort to bring the story of Nambi Narayanan to the screen.
Madhavan's portrayal of Nambi Narayanan in the film was highly anticipated. He has undergone a remarkable physical transformation to embody the character, sporting different looks across various phases of Nambi Narayanan's life. Recently, he won the Best Director award for this at the IIFA 2023. (ANI)
Read More: lokmarg.com