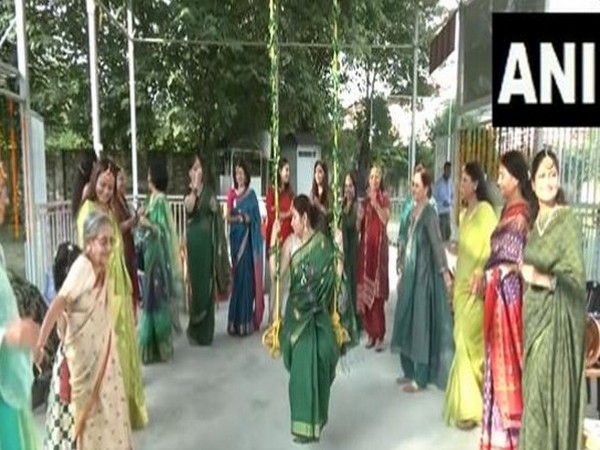 LM NEWS 24
LM NEWS 24
Hariyali Teej: Devotees Celebrate The Festival With Fervour In Dehradun
Devotees on Saturday celebrated the festival of Hariyali Teej with enthusiasm in Dehradun. At various places including the Rajpur Enclave Society of the city, women dressed in traditional clothes gathered in groups and prayed for a happy married life as well as happiness, peace and prosperity at home.
A local resident Neha Mittal said, "I wish to extend my wishes on the occasion of Teej. On this day we worship Lord Shiva and Mother Parvati. Married women fast for the long life of their husbands. Women apply henna on their hands and dress up in traditional attires and get together to ride swings"
Devotees dressed in green were seen singing Teej songs while enjoying their sway on swings bedecked with flowers. This festival is celebrated by Hindu women to commemorate the union of Lord Shiva and Mother Parvati.
Significantly, Hariyali Teej is celebrated on Shukla Paksha Tritiya of the month of Shravan. The festival of Hariyali Teej holds importance in Hinduism because on this day Lord Shiva accepted Mother Parvati as his wife after her rigorous penance. This festival is also celebrated as the reunion of Shiva and Shakti. On this day married women fast for the long life of their husbands. They wear green clothes along with 16 adornments. Swaying on the swing on Hariyali Teej also has special significance. (ANI)
Read More: http://13.232.95.176/