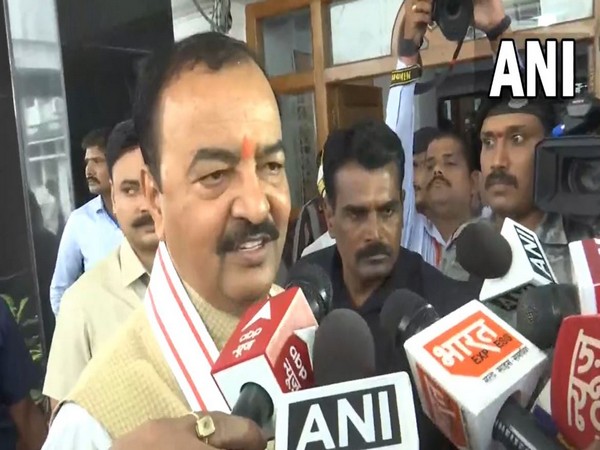 LM NEWS 24
LM NEWS 24
He Has To Learn Lot Of Things: UP Deputy CM On Rahul's Remarks
Uttar Pradesh Deputy Chief Minister Keshav Prasad Maurya on Thursday said that Congress leader Rahul Gandhi has to learn a lot of things in life after the 'Bharat Mata ki Hatya' remarks he made in Lok Sabha yesterday.
While speaking to reporters, Keshav Prasad Maurya said," When a child is born, he learns to walk, write, read everything at the age of two-three-four years, but respected Rahul Gandhi has yet to learn many things even after so many years of his life. Sometimes he gives flying kiss, sometimes he winks and sometimes he starts hugging. Now talking about Bharat Mata ki Hatya."
"Rahul Gandhi still needs to learn a lot and should come out of his ruling family mindset," he added.
Meanwhile, Congress MP Adhir Ranjan Chowdhury defended Rahul Gandhi over his remarks and said that he did not use any unparliamentary words.
"If a word is unparliamentary there is a provision to remove it. I don't think so Rahul Gandhi has used any unparliamentary words. Rahul Gandhi said that Bharat Mata is being humiliated. So he raised this matter. I have taken up this issue with the Lok Sabha Speaker, and he has assured me that he will look into it," he said.
Rahul Gandhi, who was the first speaker as the no-confidence debate resumed on Wednesday, attacked Prime Minister Narendra Modi over ethnic violence in Manipur.
Referring to BJP which is in power both at the Centre and in Manipur, he said, "You killed Bharat Mata in Manipur."
The Congress leader referred to his visit to Manipur and his meetings with victims of violence in the state and said 'Bharat' is the voice of the people of the country and that "voice was killed in Manipur".
"Bharat ek awaaz hai, Bharat hamari janta ki awaaz hai, dil ki awaaz hai. Uss awaaz ki hatya aapne Manipur mein ki. Iska matlab Bharat Mata ki hatya aapne Manipur mein ki.You killed India by killing the people of Manipur. You are a traitor, you are not a patriot," Rahul Gandhi said.
Lok Sabha Speaker Om Birla said that the members should show respect while using the expression 'Bharat Mata'.
It was the first speech of Rahul Gandhi since his reinstatement as a member of the House after his disqualification following his conviction by a Gujarat court in a defamation case. (ANI)
Read More: http://13.232.95.176/