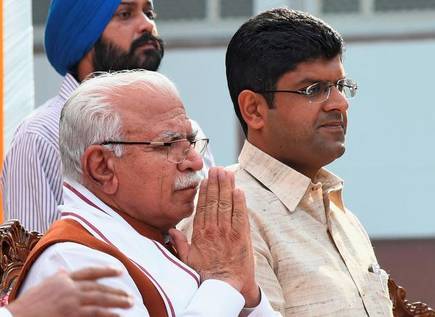 OPINION
OPINION
Higher Job Quotas For Locals Can Adversely Hit Society & Economy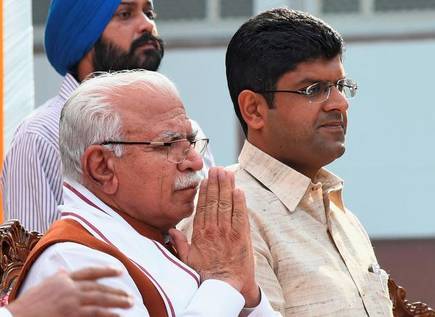 The first reaction to the government of Haryana's recent stipulation of reserving jobs in the private sector for people domiciled in the state has predictably come from employers. Private sector companies fear that the new rule—encapsulated in an ordinance—will, by hindering their recruitment efforts, hamper their ability to get workers with appropriately high skills. To be sure, the Haryana government's decision was influenced by pre-election promises by one of the BJP-led coalition's partners, Deputy Chief Minister Dushyant Chautala's Jannayak Janta Party (JPP).
The Haryana ordinance stipulates that 75% of all new recruitment by companies based in or operating in the state have to be people who are domiciled in the state. The rule will apply to jobs that pay a salary of Rs 50,000 per month or less. Industries operating in the state have already made a plea to the government to reconsider the move but by all reckoning that is unlikely to happen.
Moves such as Haryana's aren't new in India. Last year, a Maharashtra minister from the Shiv Sena party demanded that 100% of jobs in private companies in his state ought to be reserved for local youth. A year ago, Andhra Pradesh passed a law to reserve 75% of jobs for youths belonging to the state. States such as Assam, Odisha and Madhya Pradesh have been contemplating similar laws. And in southern Indian states, which have witnessed substantial migration of workers from northern India, similar sentiments have begun showing up.
The call for protection or reservation of local youths' jobs is obviously a populist move, and political parties are often motivated by the electoral objectives of garnering votes. But it is also a sign of nativism, a policy of protecting the interests of native-born or established inhabitants against those of immigrants. It also reeks of jingoism and xenophobia, and while employers are understandably upset by such protectionist policies, the inherent harm that such policies can do run deeper.
India's Constitution guarantees individuals the right to freedom of movement within India and the right to seek employment anywhere within the country's territory. Its various articles also specify that there can be no discrimination on the basis of where one is domiciled or born when it comes to employment. In that regard, the recent moves in various states to reserve private sector jobs for locals may seem unconstitutional and something that eventually the judiciary may have to take up.
Nativist movements are not new in India. In the past decades, local parties such as the Shiv Sena in Maharashtra; the DMK in Tamil Nadu; the Akali Dal in Punjab; and several other smaller regional parties have expressed sentiments against inter-state immigration. Even in Bengal, a relatively obscure party, Amra Bangali, has for long demanded, among a long list of other things, 100% reservation of jobs for Bengali youth.
Curiously, inter-state immigration is not of a huge scale in India. One study based on census data shows that on an average not more than 10% of workers in a district are from another state. In some states, the proportion is much lower. Also, seasonal migration has been common in many states. During harvest time or other labour-intensive seasons, northern states such as Punjab and Haryana depend heavily on workers who migrate from the eastern states of India. Many of the stranded migrant workers whose plight was highlighted when the Indian government announced a lockdown across the country after the outbreak of the Covid pandemic were agricultural and construction workers who routinely migrate out of their states to seek casual or seasonal employment.
Diversity in India is unlike in most other countries. Its population of 1.3 billion is hardly homogenous. Besides being diverse in terms of language, food, and culture, there are sharply contrasting economic disparities between states. But every Indian citizen has a right to decide where he or she would like to live; work; or settle down. Curbs such as Haryana's new law would seriously hinder that right. But they would also impair economic development and equitable growth.
The short-term political gains of a move such as Haryana's reservation policy are obvious. Appeasement of local youth could help in ensuring the government's re-election once its term is completed. And, of course, if jobs are reserved for them, the future of local unemployed youth could brighten. But consider this. Haryana is among one of the India's states that attracts substantial private sector investment—mainly because it has cities such as Gurgaon that have quickly become hubs for technology, automotive, and financial services companies. If employers are restricted by a reservation norm some of them could consider shifting out of the state.
Also, for people living in economically weaker states where employment opportunities are limited such restrictions could have adverse economic impact. Moreover, if more and more states follow in the footsteps of Haryana and Andhra Pradesh, what would it make of India's much touted claim of having harmony in diversity? Would it lead to greater intolerance between communities and regions? Would it foster more inter-state jingoism? And, could it, conceivably, threaten the democratic structure that is at the heart of the country?
There is also the matter of the Constitution and the freedom it ensures for Indian citizens. The spawning of policies that are inherently anti-immigrant in nature could seriously impinge on that freedom. It is perhaps time for the courts to examine these issues before they grow into a full-blown crisis.