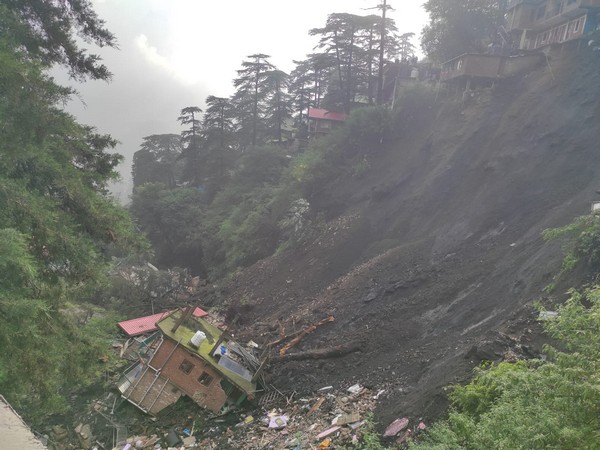 LM NEWS 24
LM NEWS 24
Himachal Rain: Several Houses Collapse In Shimla
Amid incessant rainfall in Himachal Pradesh, several houses collapsed in Shimla, officials said on Tuesday.
According to Aditya Negi, Deputy Commissioner, Shimla, a hill collapsed in the Krishna Nagar area in Shimla, following which, around five to seven houses collapsed.
However, he said that no details of people being stranded have been received so far.
At least 55 people have lost their lives in Himachal Pradesh after heavy rainfall wreaked havoc in the State triggering landslides, cloudbursts and blocked roads.
Earlier in the day, Sukhu said the toll is likely to go up and said that Solan, Shimla, Mandi, and Hamirpur are among the worst-affected districts in the state.
"Around 55 people have lost their lives in the state till now. The death toll might go up. Restoration work is being done on a war footing. Chandigarh-Shimla 4-lane highway along with other arterial roads has been opened," CM Sukhu said.
He further stated that Union Home Minister Amit Shah assured him of all the help and said that one army helicopter has been deployed in Shimla.
"I spoke to Amit Shah ji yesterday who has assured all help. I also spoke to JP Nadda ji, Kharge ji, Rahul Gandhi ji and Priyanka ji. The reopening of schools will be decided based on weather conditions. One Army helicopter is deployed in Shimla for any emergency," he said.
CM Sukhu further informed that ongoing search and rescue efforts are in progress within the region. In light of the unfortunate situation, the state decided not to hold any cultural festivities for Independence Day.
The chief minister also visited the disaster-hit village Jadon in Solan district which suffered heavy loss of life and property due to a cloudburst. According to officials, seven people of a family had lost their lives in the disaster.
The Chief Minister expressed condolences to the bereaved family and said that it was a heart-wrenching incident. He said that the government stood firmly with the affected people in their distress and assured them that all possible help will be provided to the affected.
On Monday the chief minister said that at least nine people were killed and over 20-25 others are feared buried under debris after a temple in Shimla's Summer Hill area collapsed following a cloudburst. He said local administration is working to clear the debris and rescue those who were trapped.
He also visited the Phagli area of Shimla City to personally oversee and extend a helping hand to those affected by a landslide in which several houses were reportedly buried.
Meanwhile India Meteorological Department (IMD) on Monday forecast heavy to very heavy rainfall in the next 24 hours in several parts of Himachal Pradesh and Uttarakhand.
The Met department has raised "red alert" for both the hilly states which will gradually reduce to "orange alert". (ANI)
Read More: http://13.232.95.176/