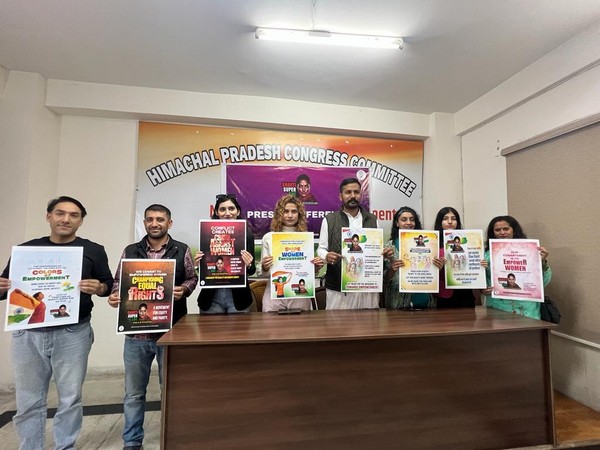 LM NEWS 24
LM NEWS 24
Himachal: Women Youth Cong Cadres To Raise Tricolor On I-Day
The president of the Youth Congress in Himachal Pradesh, Negi Nigam Bhandari, on Sunday said women cadres in the state will hoist the tricolour on Independence Day.
The hoisting of the national flag, while celebrating 76 years of India's independence, will also be part of the Youth Congress's 'Shakti Super SHE' campaign.
Addressing the media conference at Rajiv Bhawan on Sunday, Bhandari said, "Serious concerns are being raised around the safety of women across the country at this time. In view of the rising atrocities on women, the Youth Congress will hold awareness events under the 'Super Shakti SHE' initiative at places where are facing oppression and are being stopped from breaking the shackles and chasing their dreams."
He said the 'Super Shakti SHE' programme is aimed at safeguarding the rights of women in the country.
He added that Congress MP Rahul Gandhi has endeavoured to ensure better representation of women in politics and following in his footsteps, the Indian Youth Congress has made an effort to increase the number of women members.
He said the Youth Congress has enforced 33 per cent women's reservation at the organisational level, he said.
The state president of the Youth Congress added that the 'Super Shakti SHE' campaign was launched in Bengaluru at the National Youth Congress Convention.
"As one of our key initiatives, we launched the 'Super Shakti SHE' campaign. This initiative underlines our dedication and commitment to ensuring the rights and participation of women in every sphere," he said.
"On Independence Day, our women cadres at state, district and assembly levels will hoist the national flag and renew our pledge to fight for women's rights and increased participation in wider domains," he added.
Read More: http://13.232.95.176/