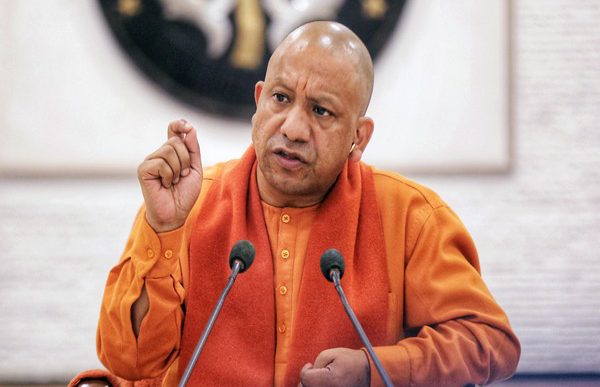 LM NEWS 24
LM NEWS 24
Holi In Gorakhpur To Be Of Great Attraction
The Holi of Vrindavan is no less special than the Holi of Barsana. For decades, the participation of Gorakshpeeth in Holika Dahan and Holikotsav Shobhayatra has made the festival here a center of attraction for the entire eastern Uttar Pradesh.
After becoming the Chief Minister, Yogi Adityanath participates in two important processions of Gorakhpur as Gorakshpeethadhishwar, despite his busy schedule. In these processions social harmony and a reflection of an egalitarian society is visible.
Two major processions take out on the occasion of Holi in Gorakhpur. One on the evening of Holika Dahan from Pandeyhata by the Holika Dahan Utsav Samiti and the other on the day of Holi under the banner of Shri Holikotsav Samiti and Rashtriya Swayamsevak Sangh.
This year also, Chief Minister Yogi Adityanath has given consent to the organizers to participate in both the processions. As Gorakshpeeth, the participation of Chief Minister Yogi Adityanath in the events of Dhishwar Rangparv is part of spreading the message inherent in the core of Gorakshpeeth.
Holi, the festival of enthusiasm and gaiety in the form of a symbol of colours, is a part of Gorakshpeeth's social harmony campaign.
Untouchability, caste discrimination and bridging the gap of high and low have been mentioned continuously in the specialties of this bench. Public welfare beyond discrimination in the society is the root of Nathpanth and present Gorakshpeethadhishwar, Chief Minister of Uttar Pradesh Yogi Adityanath is hoisting the flag of this campaign extended by Brahmalin Mahant Digvijaynath, Brahmalin Mahant Avedyanath. Rangotsav led by Gorakshpeeth is unique in its aim of social message.
Gorakshpeethadhishwar has been participating in the Holikotsav-Lord Narasimha Shobhayatra for decades only to share the affection of social harmony. Yogi, who led the procession from 1996 to 2019, did not participate in the Holikotsav of the year 2020 and 2021 to save people from corona infection. CM Yogi participated in the Holika Dahan procession coming out of Pandehata last year and the Lord Narasimha Holikotsav Shobhayatra coming out from Ghantaghar, after successful corona management in the whole world and bringing this global epidemic under control.
Holi begins in Gorakhnath temple with Tilak of the ashes of Holika Dahan.
The Holikotsav in the Gorakhnath temple begins with Holika Dahan or the applying of Tilak to the ashes of Sammat, led by Gorakshpeethadhishwar. There is a special message embedded in this tradition. Holika Dahan makes us realize the power of devotion from the mythological legend of Bhakta Prahlad and Lord Nrisimha, an incarnation of Lord Sri Vishnu. The intention behind applying Tilak with the ashes of Holika Dahan is to connect the power of devotion with sociality.
In this perspective, this statement of Gorakshpeethadhishwar and Chief Minister Yogi Adityanath is constantly relevant, "Whenever devotion is at a high stage of its development, no discrimination, untouchability and untouchability will be able to touch there." (ANI)
Read More:http://13.232.95.176/