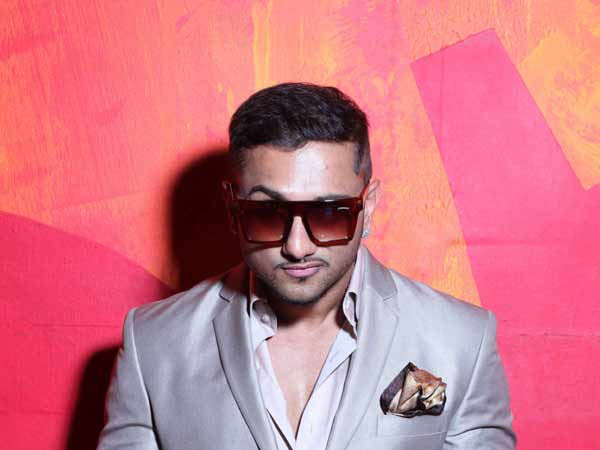 LM NEWS 24
LM NEWS 24
Honey Singh To Give A Peek Into His Life With Netflix Docu
Netflix is all set to come up with a documentary film based on rapper Yo Yo Honey Singh's life.
On the occasion of Honey Singh's birthday, Netflix India took to Instagram and unveiled the teaser of the documentary film.
"Singh-ing on top of our voices because Honey Singh's latest documentary comes soon on Netflix," a post read on the Instagram page of Netflix India.
Produced by the oscar-award winning Sikhya Entertainment and directed by Mozez Singh, Yo Yo Honey Singh will take his fans through the unseen and unheard chapters of his life with his raw and candid revelations that capture his highs as well as the lows.
The docu-film captures his personal and professional journey, with behind the scenes moments straight from Hirdesh Singh aka Yo Yo Honey Singh himself alongside sit downs with his family members, friends and music collaborators who have been by his side through it all.
As per Honey Singh, the documentary-film will give everyone an "honest" account of his life.
"I have spoken about my personal & career issues in the media before but I've never been able to bare it all. I have received tremendous love from my fans, and they deserve to know the whole story. This Netflix docu-film will give everyone an honest and sincere account of my life, my upbringing, where I've been and my current journey to return stronger," he shared.
Oscar award-winning producer Guneet Monga, Sikhya Entertainment added,"Yo Yo Honey Singh took over the Indian Music industry by storm. His music resonated with the youth. Singh was a star even before he garnered limelight in the press. His tumultuous journey with fame intrigued a whole nation, and us at Sikhya. This was a story I wanted to explore. Thankfully, Netflix has always supported and given unique, diverse local stories to a global audience, creating a space for a perfect fit for a bare-it-all, authentic docu-film like this. We're excited for you to meet the man behind the country's rap and hip-hop music, and learn about the journey that led to his clout, and the controversy that followed."
The release date for the project has not been disclosed yet. (ANI)
Read More: http://13.232.95.176/