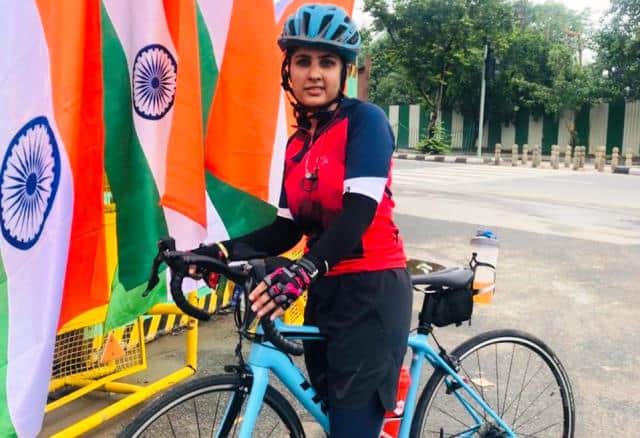 LOK ISSUES
LOK ISSUES
'Hope To See Respect For Cyclists'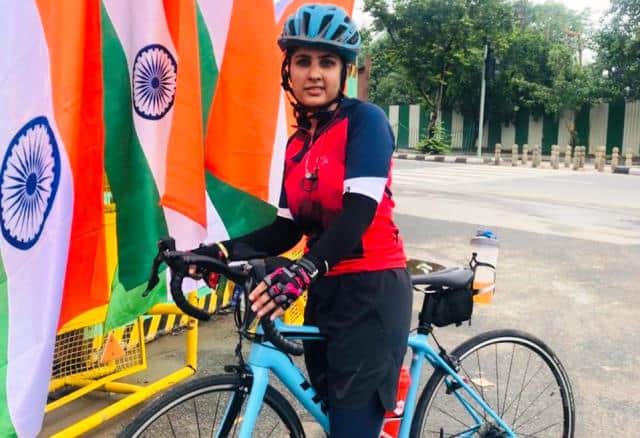 Harsha Paliwal, 39, a writer from Ghaziabad, Uttar Pradesh, loves to cycle. However, she feels Indian road users have no regard for cyclists and pedestrians. With steep fines for errant motorists, Paliwal hopes to see more discipline on road.
More than a decade ago, when I was preparing for my bank entrance exams, my coaching classes used to get over by 9 pm. One night while returning home with a friend, we hired an autorickshaw. The driver was drunk, the street lights weren't functioning and there was a buffalo standing right in the middle of the road — a perfect recipe for an accident. Our autorickshaw skidded and the next thing I remember, we were lying on the road, helpless. People, who came to help us (mostly from lower income groups) got unnecessarily harassed by the police. 
Drunk and rash driving, poor infrastructure and harassment of people helping out accident victims — this one accident opened my eyes to the multiple maladies that ail Indian roads. More than ten years since, Indian roads continue to be unsafe, with incidents of rash and drunk driving, highly polluting vehicles, and people breaking traffic rules with impunity. 
Nearly 1.8 lakh people die every year in India due to road accidents. Most of those accidents are wholly avoidable. Once my father saw a whole family wiped out in an accident. For days he suffered the trauma. 
So, I am happy that the Motor Vehicles Act (1989) has been amended. India's transport laws desperately needed an overhaul. 
The new amended Act has several provisions that I am happy about. Anyone who helps an accident victim will not be harassed and the first hour of treatment of accident victims will be cashless. This will take a heavy load off people who are wary of helping accident victims despite having the intention to help. The compensation to the next of kin of accident victims has been increased from ₹25,000 to  ₹2 lakh. 
Besides this, it is common to see minors driving rashly on the roads, especially in the metros. I am happy that their parents will be penalised. However, the penalties in other cases seem a bit too steep. Penalty amounts should have been increased, but the increase has been insane. Just penalties won't serve the purpose, we need mass sensitization of people as well. 
Our political leaders need to lead by example. Their cavalcades cause huge traffic jams inconveniencing people. People follow their leaders, so the parliament members who have passed this act should make sure to behave well. Road infrastructure must also be improved ensuring connectivity to the remotest village.  
Another issue I would like to highlight is the total disregard our society has for cyclists and pedestrians. I am a cyclist and a marathon runner and every day I have to negotiate an insane amount of traffic. I am preparing for a mega athletic event known as Triathlon India (an athletic contest comprising three different events, typically swimming, cycling, and long-distance running). This requires me to be on the road for many hours doing long-distance running and long-distance cycling. On weekends, I cycle for nearly 75 kilometres (Ghaziabad -NH 24- Akshardham – Nizamuddin Bridge –  Pragati Maidan- Purana Qila – India Gate). For work and other daily chores, I use my scooty too. 
India is not a country for cyclists or pedestrians. Cyclists rank the lowest in the transport ladder and are accorded zero respect in our country. During my runs, I encounter incessant honking; vendors encroaching on footpaths meant for pedestrians; and bikers driving freely on footpaths and the space beside it.  I have to be on high-alert all the time. 
To conclude, I feel a person with integrity will not flout rules.  And no matter what acts are brought in, a person without integrity will find a way to break rules (in collusion with authorities). I will be an optimist though, and hope that people change for the better.
]]>