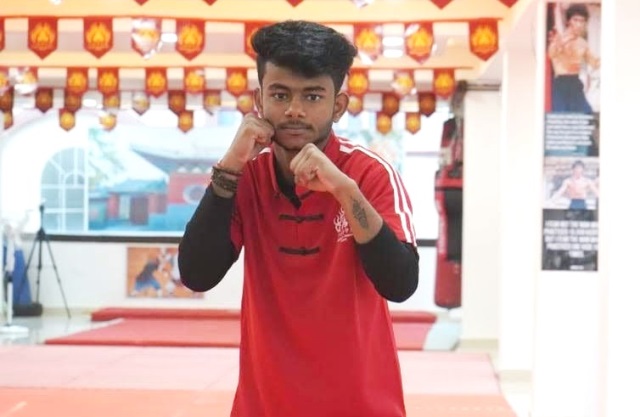 LOK ISSUES
LOK ISSUES
'How I Punched & Kicked Away My Hearing Disability'
Kartik Verma, 18, recounts his journey to become the youngest Shaolin Kung Fu instructor in the county in spite of his hearing and speech impairment
I was four or five year old when my parents came to know about my hearing and speech impairment. Naturally it was a heart-breaking realisation, leaving them worried about my future. At this moment they also felt it was important for me to gain focus and let off my pent-up energy. They decided to arrange karate coaching for me. For my condition, I was often teased and bullied among children of my age. The family felt martial arts training will help me gain confidence to keep off bullies.
However, few instructors were willing to teach me; they considered it a time-consuming and arduous task to teach karate to a differently abled child. My parents were not going to give up. They approached a Shaolin Kung Fu school run by Shifu Kanishka Sharma in Noida who agreed to enrol me as his student.
It was not easy for me to follow instructions as I cannot hear or speak properly. My coaches too had a tough time in the beginning but they were up for the challenge. A few months later, our communication improved. I grasped all the moves by watching the instructors and kept long hours to master the moves. Meanwhile, my academic studies also continued at a school for the differently abled.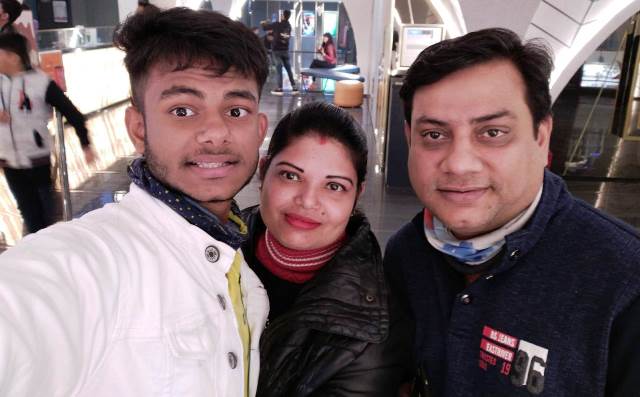 I made martial arts the aim of my life. I kept practicing hard and excelled in the ranks of Shaolin Kung Fu. The hard work paid and I was selected to perform at a Shaolin Kung Fu demonstration in China. For the first time, I saw a proud glitter in the eyes of my parents. They were apprehensive about my travel to a foreign country, but my coach convinced them and I underwent training with grandmasters of Shaolin Kung Fu in China.
I became a certified instructor, the youngest in the country, and started teaching my fellow students at the Shaolin Dojo. There I heard about a Jiu Jitsu championship for the differently abled in Dubai and decided to take part in this form of martial art. With no experience in Jiu Jitsu, I started watching videos on YouTube to pick up its nuances. I successfully defeated all my competitors in India and was selected for the championship. I secured a silver medal in the Dubai competition.
I believe, we must follow our dreams as nothing is impossible. I have a circle of friends and we often meet and communicate in sign language. I keep encouraging my friends to work hard towards what they wish to achieve. My new mission in life is to act as an inspiration to the differently abled children.
The society needs to understand the especially abled people like me. We are perfectly sound in most aspects. All we need is equal opportunities. We can do wonders, we can work like any other person and we have the similar emotions other people have.