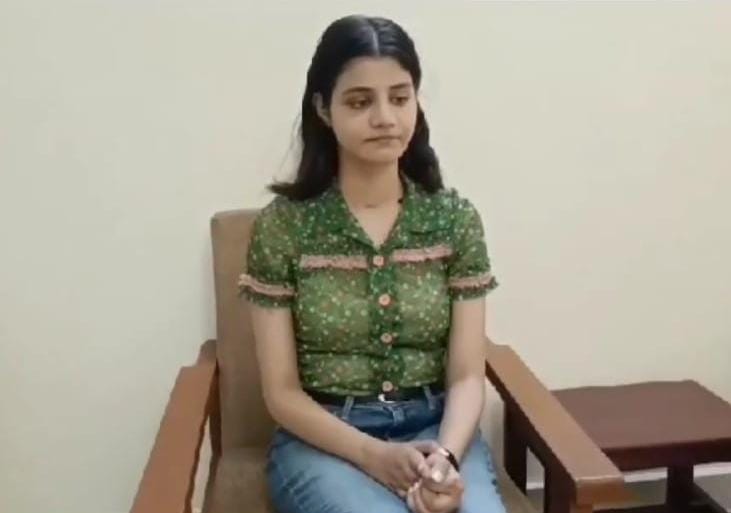 LOK ISSUES
LOK ISSUES
'How I Survived 41 Fractures From My Face To Ankles'
Varuni Awasthi, 21, recounts her journey of resilience after an unfortunate fall and expresses gratitude for the medical team at Army Base Hospital which ensured her recovery:
It feels surreal to look back at the life-changing incident that altered the course of my existence. On that fateful day of 2nd May, as I leaned over my second-floor bathroom balcony in Delhi Cantonment, little did I know that I was about to face a life-threatening fall that would challenge every ounce of my strength and willpower.
The impact of the fall left me with 41 fractures, spanning from my face to my ankles. As the doctors at Army Base Hospital confirmed the severity of my injuries, I saw the worry and fear in my parents' eyes. I could sense the weight of their emotions, and it terrified me. The daunting realization of the battle that lay ahead was both overwhelming and frightening.
But amidst the pain and uncertainty, a glimmer of hope shone through – the dedicated team of doctors led by Brigadier Amresh Ghai. Their expertise and compassion became my guiding light in the darkest of times. I found solace in the fact that I was under the care of these skilled professionals, who were committed to helping me reclaim my life.
The road to recovery was far from easy. Every step felt like an uphill climb, but the unwavering support of my parents and the medical team became the bedrock of my resilience. Their encouragement lifted my spirits, and I knew I had to fight with all my strength.
Days turned into weeks, and I witnessed the transformative power of modern medicine. The team of doctors, including Lt. Col. Tej Pratap Gupta, Lt. Col. Vivek M Philip, Col. Kiran S, Lt. Col. Ritesh Sharma, and their caring support staff, worked tirelessly to mend my broken body. With advanced technology and skilled hands, they pieced me back together, not just physically, but emotionally too.
Amidst the pain, I discovered the true essence of courage and hope. I clung to every positive thought, drawing strength from the smiling faces around me. Retired Lt. Gen. Abhay Krishna's words resonated within me, urging me to embrace my inner warrior. Despite the trauma and agony, I found moments of joy, laughter, and hope in the hospital corridors.
As the days passed, my physical strength grew, and with it, my spirit soared. The day I stood on my feet again felt like a victorious conquest, a testament to the tenacity of the human spirit. It was a rebirth, a chance to live life anew.
Today, I stand tall, having rejoined my college and my dreams. The journey from critical condition to college was nothing short of a miracle, a testament to the power of faith and determination. My heart overflows with gratitude for the miracle of the doctors who gave me a second chance at life.
ALSO READ: From A Wheelchair to World Podium
Amresh Ghai, Lt. Col. Tej Pratap Gupta, Lt. Col. Vivek M Philip, Col. Kiran S, Lt. Col. Ritesh Sharma, and their entire team, I owe my life to your untiring efforts and exceptional skills. You believed in me when I couldn't believe in myself, and for that, I will be forever indebted.
To all those who prayed for my recovery, thank you for being the rays of hope that pierced through the darkest of nights. Your support has shown me the strength of human compassion.
To anyone facing a seemingly insurmountable challenge, I offer my story as a beacon of hope. Trust in the journey, lean on those who care for you, and never underestimate the power within you to rise above any adversity.
My life has been reshaped by this experience, and I now carry with me an unyielding sense of purpose. I embrace each day with a newfound zeal, cherishing every moment and living life to the fullest.
Today, I stand as a living testament to the miracles that can happen when courage, resilience, and unwavering support converge. From darkness to light, I emerged from the shadows, and my journey continues, an inspiration to myself and others, forever grateful for the gift of life.
As told to Deepti Sharma