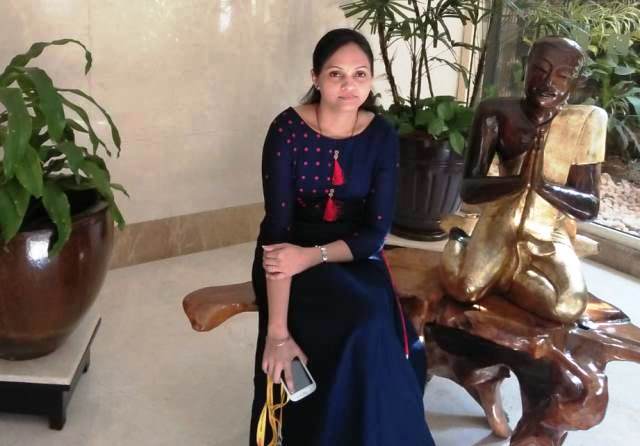 LOK ISSUES
LOK ISSUES
'How I Turned The (Dining) Tables On Lockdown'
Lalita Patil, a 35-year-old food entrepreneur in Thane, Maharashtra, recounts how she decided to take a step back to tide over the setback caused by Covid-19 crisis
In 2016, I used my minor savings as seed capital to start a localised tiffin service in Thane. I always wanted to be financially independent. For that reason, after my marriage, I gave private tuitions for some extra income. I even took up a private job but quit after a few years when I felt I had to start something on my own.
The tiffin service was working moderately well but I realised that working from home had its limitations and to grow, I would need to step out. If a woman operates her business from home, she is still considered a housewife and not an entrepreneur. A bigger business model had germinated in my mind but I had little capital to translate it into reality.
And that is when I saw an ad in local newspapers about a start-up idea contest. I took part in it and my idea won the prize money – Rs 10 lakh. With the required capital to boot, I launched Gharachi Aathvan (literally,Remembering Home), a restaurant that offers home-style food in July 2019. This was a fairly big leap from the tiffin service that I had started.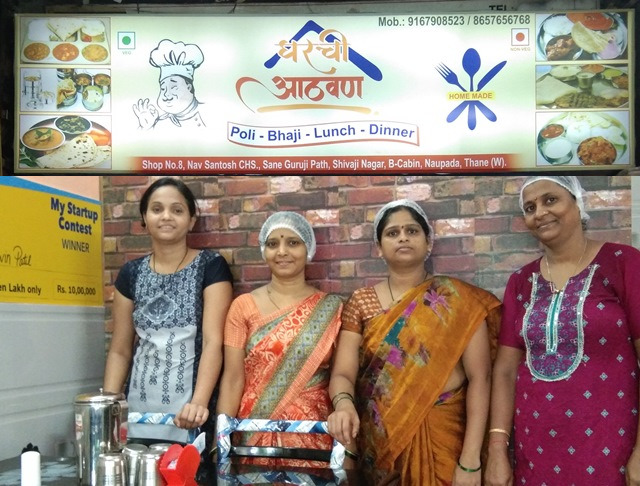 Things began to look up within six months, but then Coronavirus hit Maharashtra. Our state is among the worst affected. I had to down the shutters on Gharachi Aathvan after Prime Minister Narendra Modi announced a nationwide lockdown on March 24 to curb the spread of Covid-19.
After staying home for a few weeks, I decided that to tide over this health, humanitarian and economic crisis, I need to take one step back. Thus, I shifted my focus, and began catering to people who were still working in essential sectors such as medical staff and chemists along with students and young professionals who lived in hostels and PG accommodations. These people were facing problems as they were either unable to cook or to source meals with restaurants closed.
However, this time the tiffin service was a tad different in a way that with every first order I provided my clients a set of utensils. For, I knew it was difficult for them to get plates and spoons this time. I packed a bowl, plates, spoons etc with the first order and informed them that they can return the set once the lockdown gets over.
It started with a few lunch parcels to medical staff I knew. But the word spread, and today close to 50-100 people are eating from my kitchen every day. My revenues have become stable again. This is how I turned the tables on the lockdown.
Gharachi Aathvan is not just a restaurant; it is my dream. I will not let my dream be shattered by any crisis. I want to be known as a business leader one day, and not a housewife. Like Bisleri is synonymous with mineral water, I want to become synonymous with home-cooked meals.