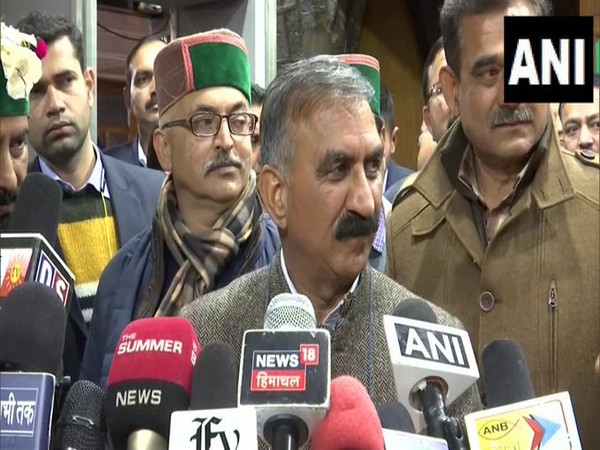 LM NEWS 24
LM NEWS 24
HP Cabinet To Be Expanded Today
The swearing-in ceremony of the new members of the Himachal Pradesh Cabinet will take place on Sunday morning.
The ceremony will be held at the Raj Bhawan in Shimla this morning, said sources.
Earlier on Saturday, Himachal Pradesh CM Sukhvinder Singh Sukhu said that a list of 10 people has been submitted to the party's high command and the Himachal Pradesh Government will be implementing the Old Pension Scheme in the state soon after the first cabinet meeting.
In the November 12 Assembly elections manifesto, Congress had promised to implement the Old Pension Scheme, if voted to power.
The CM arrived in Shimla from Delhi, on Saturday evening, after meeting the party's high command.
"The meetings were personal. The Cabinet expansion is also my prerogative and I handed over the list of ten MLAs to the high command. As soon as the approval comes through, we will roll the ball to expand the Cabinet," the CM said, speaking to reporters.
Sukhu had further informed me that he would visit Mumbai on Sunday.
"I am going to Mumbai tomorrow and have another scheduled event in Pune. We hope to get the high command's nod for the Cabinet expansion soon. As soon as I receive the approved list of candidates, I will effect the Cabinet expansion. We are in the government to change the system, not for power," Sukhu said. (ANI)
Read more: http://13.232.95.176/