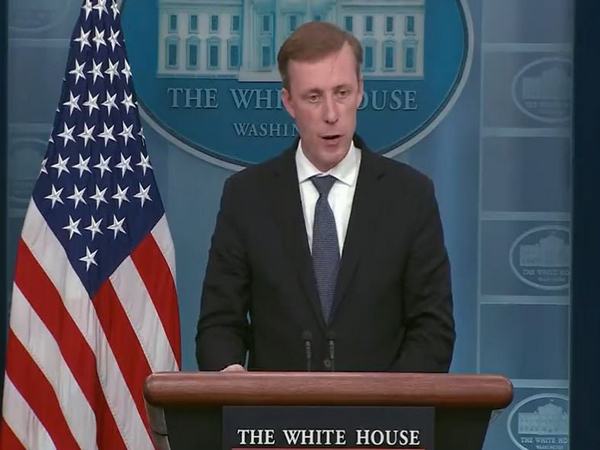 LM NEWS 24
LM NEWS 24
Human Shields Do Not Lessen Israel's Responsibility To Protect Civilians: US
The United States has emphasised that the fact that Hamas is using Palestinian civilians as human shields in Gaza, does not lessen Israel's responsibility of protecting the civilians, The Hill reported.
National Security Adviser Jake Sullivan told CBS, that the US is "very focused" on how terrorist group Hamas is using civilians as human shields in Gaza as Israel continues to bombard the territory.
Sullivan said Hamas terrorists are "hiding behind civilians" as Israel vows to eliminate the group, which is designated as a terrorist organization by the US.
"They're putting rockets and other terrorist infrastructure in civilian areas. That creates an added burden for the Israeli Defence Forces," he said.
"But it does not lessen their responsibility to distinguish between terrorists and innocent civilians and to protect the lives of innocent civilians as they conduct this military operation," The Hill quoted him as saying.
"That's true of striking from the air. It is true of going in on the ground, and this is something that we talk about with the Israelis on a daily basis," Sullivan added.
Sullivan reiterated that the US has maintained that all innocent lives in Israel and Gaza should be protected.
When asked if the US is requesting the Israeli military "to be more limited in its tactics or more strategic" since the US provides weapons and aid every year to Israel, Sullivan said that they will hold Israel accountable if it violates the law of armed conflict, The Hill reported.
"The United States of America, when we transfer weapons to another country, whether it's Israel or anyone else, requests, requires an assurance that those weapons will be used in accordance with the law of armed conflict, and we seek accountability to ensure that that is the case, we will continue to do that," Sullivan said.
He added, "And we do not stand for the killing of innocent people, whether it be Palestinian, Israeli or otherwise. And we weep and grieve for every last life and will continue to do so".
The conflict in Gaza escalated after the October 7 attack by Hamas, where about 2,500 terrorists breached the border into Israel from the Gaza Strip, leading to casualties and the seizure of hostages. At least 1400 Israelis were killed in this attack.
Israel has characterised its Gaza offensive as targeting Hamas' infrastructure with the goal of eliminating the entire terror group while making efforts to minimise civilian casualties, The Times of Israel reported.
Over 8000 Palestinians have been killed in Israeli attacks since October 7, according to the Hamas-run Gaza Health Ministry. (ANI)