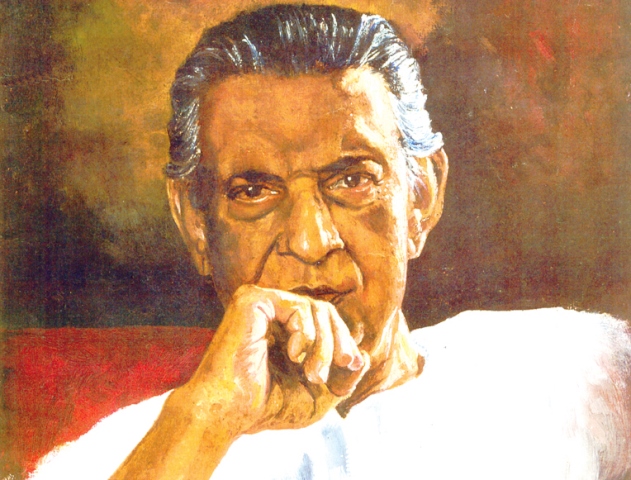 OPINION
OPINION
One Hundred Years Of Satyajit Ray
The quiet but deep observation, understanding and love of the human race, which are characteristic of all his films, have impressed me greatly. …I feel that he is a giant of the movie industry. Not to have seen the cinema of Ray means existing in the world without seeing the sun or the moon.… It is the kind of cinema which flows with the serenity and nobility of a big river. People are born, live out their lives, and then accept their deaths…
–Akira Kurosawa
The lockdown, the quarantine, the pandemic, or the disease, distress, deaths and dying might have pushed the celebration of Satyajit Ray and his work back of the stage, but this is exactly the time when the life and times, craft and cinema of this versatile genius should be remembered – with both, a tinge of spoofy, dark and subtle humour, as much as the brilliance and enlightenment of a chronicle foretold, celebrating the lucid excellence of a story-teller.
Indeed, Ray never really was too bothered with abstract art or symbolism or surrealism or Dadaism of art cinema as an allegedly higher echelon of cinema or film-making. He was too intelligent and too rooted a creative modernist, deeply trained in rural, folk and oral traditions, so as to get trapped in this ism or that. He was deeply committed to social and political realism, but he never professed himself to be a Marxist or belonging to the progressive school of thought, which gave so many greats to Indian cinema, literature, lyrics and music. Like the finest in his craft, such as Charlie Chaplin or Alfred Hitchcock, or the finest of European filmmakers, he was beyond any fixated and limited framework or ideology.
The cinematic language of his film, every moment and every slice of it, its sound, cinematography, lyrics, music, theatre, acting, story, screen-play and plot, revolved around the simplicity and lucidity of a story-teller, in visual and imagery, not as an experimental parallel cinema filmmaker pushing the viewer to the edge of difficult and dense intellectual challenges. His conversations and his writings, indeed, are reflective of this simplicity of the paradigm, where not a moment or a dialogue or image or sound or music is ever wasted.
Of course, his father Sukumar Ray, whose book of nonsense rhyme is legendary and still remains a bestseller at bookshops in Kolkata, was a great influence on Ray. However, his choice of writers, as much as stories and plots, and the manner they unfold in his cinema, seems so inevitable to the eye of his camera. Writers with epical fountain pens like Bibhutibhushan Bandyopadhyay, or Munshi Premchand; the great creators of the Apu trilogy, Shatranj ke Khilari and Sadgati.
Even death comes with great shock or deep heart-wrenching sorrow as a fleeting moment, a river in motion, it does not ever become melodramatic, or theatrical, forcing you to mourn or cry or die of angst. Witness the slow and quick movement of the arthi on the shoulders of four men of the old woman in the family in Pather Panchali, as if the camera is only too sad and affected by the tragedy, that the moment can just be held back for a fleeting passing movement. Or the heartbreaking death of the protagonist in Benaras, his wife stuck by lightening, holding her emotions like a straw in a turbulent ocean, even as the birds just scream and flutter their wings in this unadulterated moment of shocking tragedy and sorrow.
The finality of death is nothing but the intimacy of life and its celebrations, as Durga dances and enjoys and gets drenched in the rain in Pather Panchali, only to catch a cold and fever, and die thereby, surrounded by the green, the foliage and the abject poverty of the house. Or the young boy, discarded by the father who himself is grief-stricken after the death of his beautiful and young wife whom he loved with such intensity, hesitating, rethinking, drawn to his father but not so sure if he will find reciprocation or enduring love, even while the river flows quietly in the backdrop like the journey of life within two shores. He is not sure when the father, his introspection over, his eyes dark and full of sorrow at his own denial of his son, calls him: come, come.
So the child runs and the father picks him up on his shoulder, and a new journey begins, along with the river, a journey of love, hope and beauty. A new relationship between the child who is the father of man and the father, who has yet again become a child, as they walk along the river, to a new destination of bonding.
It is this deep celebration of life and its changing contours, the kaleidoscope of multiple moments, the unpredictability of the next corner, the total avoidance of inevitability and fixities, the open-ended, open-hearted, open-to-sky courtyards of open minds, which marks the non-dogmatic rainbows of his cinema.
Often straightforward like American movies some of which he liked a lot, or subtle and nuanced like the best of European cinema, his body of work is illustrative of the vast variety with which he experimented the truthful telling of the visual and audio medium. Be it serious cinema with highly talented actors, or actors moulded according to the script and the directorial mind, even big box office actors like Uttam Kumar, Saumitra Chatterjee, Madhabi Mukherji or Utpal Dutt in Bengali cinema, or Sharmila Tagore, as a mega star, or great and truly talented and seasoned actors like Shabana Azmi, Sanjeev Kumar and Saeed Jaffrey, became integral to the story that is the Ray trademark of natural brilliance.
Even his films made for children, which are also adult films, or the detective fiction as much as detective cinema, as represented by tall Feluda, are full of classical meanings and learning lessons. Feluda smoking Charminar in his long red kurta, and his assistant Topse, the young boy, along with the pulp fiction writer Jatayu, became household characters in Bengal as they solved one mystery after another, with a lot of sprinkling of science, encyclopedic knowledge, current affairs, and lessons on geography and history, as in Shonar Kella, which also put into perspective the problems of para psychology, quite a fad during the 1980s.
Indeed, his Mahanagar with great actress Madhabi Mukherjee from a typically low middle class struggling Bengali family, is a celebration of early feminism, the woman becoming an icon of independence, autonomy and empowerment.
The greatness of Ray of course remains in his vast repertoire of artistic brilliance. He is an illustrator, writer, author of stories for children, science fiction specialist, painter, poster-maker, block printer, copy writer, screenplay and script writer, cinematographer and camera man, sound editor, lyricist, musician and editor, and of course, a director par excellence. His film posters are classics, like that of Devi with Sharmila Tagore as the lead actress. Indeed, he would draw every frame of his movies into sketches and art drawings and paintings, before shooting them, observing and documenting every little and tiny detail with meticulous insight. This was fun, but this was real hard work too.
For Ray, life was too short for his insatiable and infinite body of work. There was really too much to do, but so little time. The river too has to finally meet the sea and the ocean.