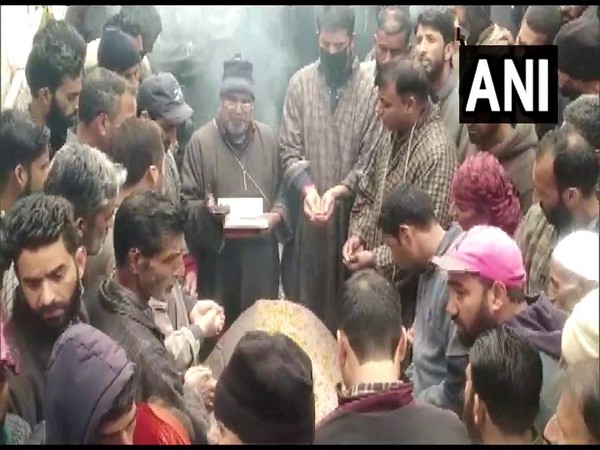 LM NEWS 24
LM NEWS 24
Hundreds Turn Out For Last Rites Of Kashmiri Pandit
Hundreds of Kashmiris turned out for the last rites of Kashmiri Pandit Sanjay Sharma, who was shot dead by terrorists at a marketplace in Pulwama on February 26.
Terrorists attacked and fatally shot Sharma when he was on his way to the local market in Pulwama on Sunday.
Senior police officers in the Pulwama district also attended the cremation ceremony of the slain security guard.
A police officer said Sharma was shot dead by terrorists in Achan area of Kashmir's Pulwama district on Sunday morning.
A critically injured Sharma was rushed to a nearby hospital, with the help of locals. However, he succumbed to his bullet injuries.
Earlier, suspected terrorists had opened fire on Asif Ganai, a local, outside a mosque in the Anantnag district. The man, however, survived the attack.
Meanwhile, PDP chief Mehbooba Mufti slammed the BJP at the Cenrre over the killing of the Kashmiri Pandit in Pulwama district.
Mufti said, "BJP has failed in protecting the lives of our minorities."
"BJP has failed in protecting the lives of minorities here. They only use minorities to project an illusion of normalcy in the Valley," Mufti tweeted on Sunday.
She also added that the BJP uses such incidents to put a stain on the "image of Muslims in the country".
"BJP use these types of incidents to degrade the image of Muslims in the country. I condemn this act. This is not the behaviour of the Kashmiri people. All these acts show the failure of the government," the PDP chief said. (ANI)
ReadMore:http://13.232.95.176/