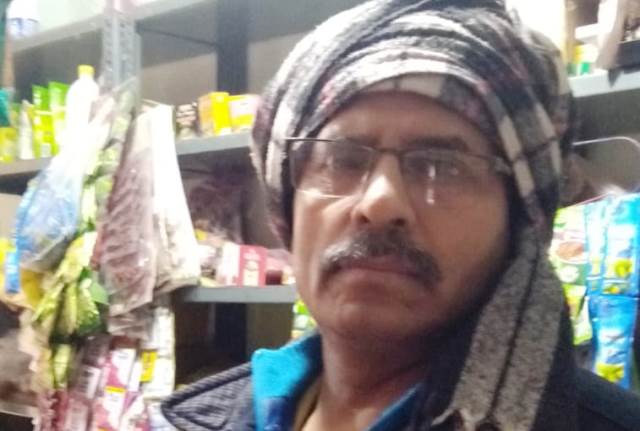 LOK ISSUES
LOK ISSUES
'I am Both a Trader And a Consumer, So I Burn From Both Ends'
Harkishan, a grocery shopkeeper in South Delhi's Munirka locality, feels his business is declining for the first time in two decades
I have been running a grocery shop in Munirka for the last 20 years. Earlier, everything used to run fine, but now it is not like that. For the first time in my life, I am experiencing that my business is on a decline. And it owes to multiple factors, not just one.
I do not want to say anything about the government's claim about the economy, as its statements are contradictory. On the one hand, the government claims economic stability and growth; on the other hand, it says inflation is at its peak. How can both be possible at the same time?
As far as I could see the small and medium shopkeepers are now closing their shops and looking for some other work. Basically, people's purchasing power has become weak. It has directly affected small and medium-level traders like us. Earlier a bottle of edible oil used to cost ₹80-90, but today its price has become Rs.170-180. Our commission and sales have also gone down. Similarly, the prices of milk have increased continuously and the sale has also reduced a lot as compared to earlier. Earlier the person who used to buy 2-3 litres of milk now takes just one or half litres of milk.
ALSO READ: 'I Know Not About Economics, But am Managing Fine'
At the same time, the online market has also spoiled our business. Recession in business and inflation has also affected us badly. I am a small shopkeeper. The decline in business has affected my personal life as well. We also have to buy vegetables and gas. Since everyone's consumption level has changed, so am I experiencing a decline in my consumption? Being a shopkeeper and a consumer both, I feel the heat from both sides. Today, we have to think every day about our livelihood. If things continue like this, we don't know how we will manage our families.
We are small traders. We can see that this government has given all the facilities and discounts to big companies and traders. It is continuing on this path as a policy. Most small businesses are run on cash, but the demonetisation announced abruptly a few years ago hit us badly. Demonetisation was the first nail in the small business grave; we have not recovered since then. Now the Supreme Court is saying that demonetisation was a justified decision. I cannot comment upon the court but at least say candidly that it had a really bad effect on our business.
Whatever the government's claim about the economy, but according to me the condition of the economy is not good. Earlier, an LPG cylinder was available for Rs.300-400 and it used to remain the same for many days. Today there is no guarantee of price stability. We have witnessed a three-fold rise in gas cylinders in the last few years and cannot say it will go up or remain so. Just at the time of the elections, we see that the prices become stable for the time being, But as the elections get over the same story repeats.
The same is happening with the prices of petrol and diesel. Earlier we used to get diesel at ₹60-70 per litre, now it has crossed a hundred. I really don't know how much their prices will increase further.
(As told to Nityanand Gayen)
Read more: https://lokmarg.com/