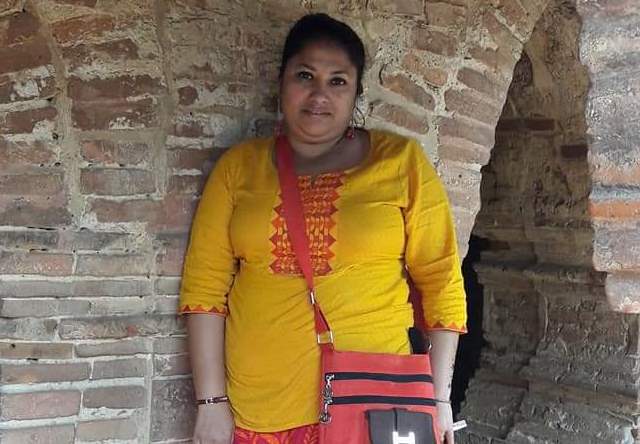 LOK ISSUES
LOK ISSUES
'I Am Thankful To RBI, Govt For Revival Of Yes Bank Ops'
Satabdi Gantait had her salary account and Fixed Deposit in Yes Bank. She recounts the initial panic and the relief after the bank resumed normal operations
I can't tell you how relieved I am after knowing that Yes Bank is operational again, thanks to timely intervention by the RBI and Centre government. I have my salary account in Yes Bank and when the news of Yes Bank collapse came, about a fortnight ago, many of us didn't know what to do. I also had Fixed Deposits (FD) in the bank so I was doubly worried as to what fate my savings has in store.
Given that it was the beginning of the month, I was supposed to make payments to several people as well. It was chaos. Thankfully, I had another account in a different bank but it is horrifying to think about those who had all their savings in Yes Bank.
I myself had been following news about the economy and various banks on and off, but in these times when there is so much of information flowing in all the time, one doesn't know whom to trust and whom not to. Also, many a times one isn't completely aware of what a particular step from the government means. We are dependent on news channels to decode information for us.
Following the news of Yes Bank collapse, the UPI (an online payment interface) on my phone stopped functioning. I teach interior designing to students in Kolkata and fashion is an industry where large amount of money exchanges take place. So undoubtedly there was panic in our group.
Thankfully, Union Finance Minister Nirmala Sitharaman came out and assured ordinary people depositors that their money was safe. That people didn't need to panic and that the government was doing all it can to rectify the situation as quickly as possible. This was reassuring but we kept our fingers crossed. I wonder why we need to reach a situation like the Yes Bank one in the first place that ordinary people begin to panic!
I suffered during demonetisation as well and for a moment (at the beginning of the crisis around 15 days ago) I thought 2016 was going to play itself out once again in 2020.
I run an interior design firm and had to make and receive large amount of money. Both depositing and withdrawing money had become extremely difficult back then. Thankfully this time things are different.  I hope no more banks reach such a state, so that ordinary people don't worry whether they will be able to withdraw and use their own hard-earned money.