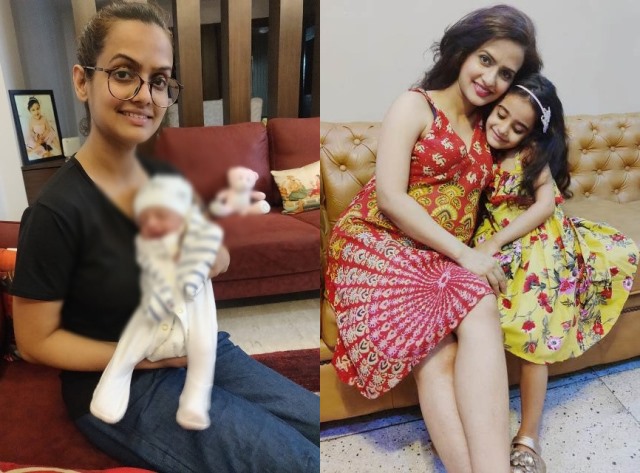 LOK ISSUES
LOK ISSUES
'I Delivered My Baby Girl Amid Covid-19'
Sulekha Madan, 35, a fashion entrepreneur in Delhi, would cover herself from head to toe when she had to step out for check-ups. Madan regularly practised Yoga and switched off news to beat stress & negativity
Motherhood and pandemic! I had never thought I would be uttering the two words in the same breath, leave alone going through it. But go through it I did. I gave birth to my second daughter (who is perfectly healthy) on August 26. My elder daughter was born five years ago and together we are all adjusting to the changes brought into everybody's life by Coronavirus.
I conceived my daughter in November 2019 and for the first three months we were very excited. We had no idea about the looming pandemic. I had my parents as well as my in-laws to support me and life was going like a dream. Things suddenly changed in the second trimester of my pregnancy, for the pandemic was officially declared. I had just begun my pre-natal Yoga classes in March and I had to stop them due to lockdown.
Thankfully since I practice Yoga regularly and knew all the pre-natal poses properly since my previous pregnancy, I could still continue at home. But I stopped following the news to avoid stress as I didn't want to be negatively affected by the panic over pandemic. I am a homebody so I didn't feel suffocated at home but the idea of not being able to meet my parents or in-laws despite them staying nearby pinched.
The biggest issue though was that I couldn't go for routine check-ups. While online consultation was available, there are many check-ups for which one has to appear physically during pregnancy. I had to step out during the lockdown for an ultrasound in April. It was risky to go out. But finding the condition of the baby was equally important.
I covered myself from head to toe and ventured to the doctor's clinic. The clinic was following all social distancing as well as hygiene and sanitation measures. Another ultrasound was done in June-end and this time there was less anxiety because the 'Unlock' had started. In July end, I again stepped out to get my Covid test done. Mercifully, the results came negative.
When I went into the labour, I had to wear a mask. The hospital had been sanitised and all the doctors, nurses, attendants were all following the protocols. Yet I couldn't bear wearing the mask for more than a few minutes, for, while in labour, we need to draw huge amounts of breath, which was difficult with a mask on.
The staff then found a middle path and placed the mask on my face without tying it; I could then draw deep breathing. They put a curtain a little away from my face, as a second wall of safety, before starting the process. I forgot all about the pandemic once my gorgeous and healthy little one was put in my arms. I am currently staying at my in-laws place as I am following the 40-day 'quarantine period' advised after delivery in many a Hindu family.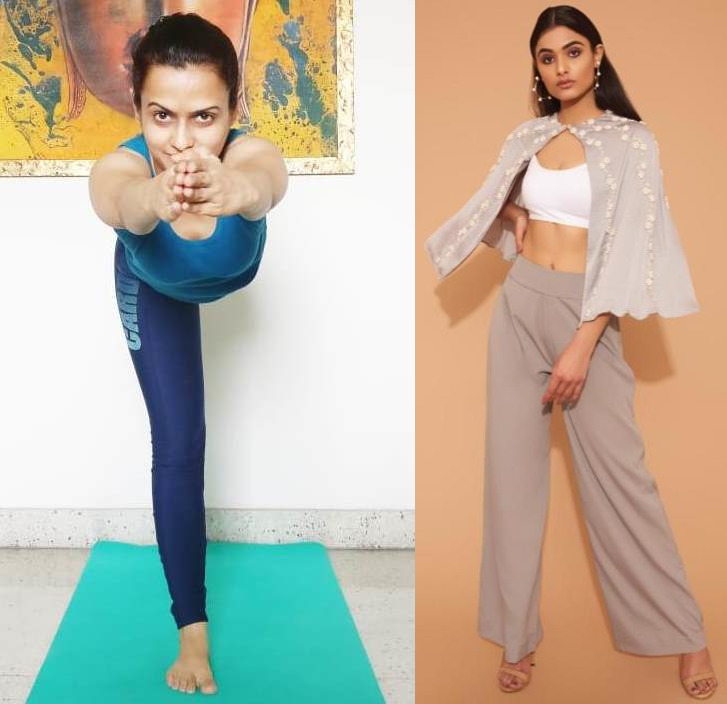 What next? I am a fashion entrepreneur and my label Juno has been on the backburner for some time. I hope to get it moving when I feel like it. I love to balance between work and family but the pandemic has taught us that we need to slow down and take things at our own pace some time. So, I have decided to enjoy each day thoroughly.
I believe it was Yoga that both kept me physically fit and mentally strong or handling a pregnancy during the pandemic wouldn't have been easy. Most of my friends and extended family members have seen my baby only through video calls and photographs and I hope this pandemic gets over soon so that we can celebrate a birth and life in general like in the pre-Covid times – in person.