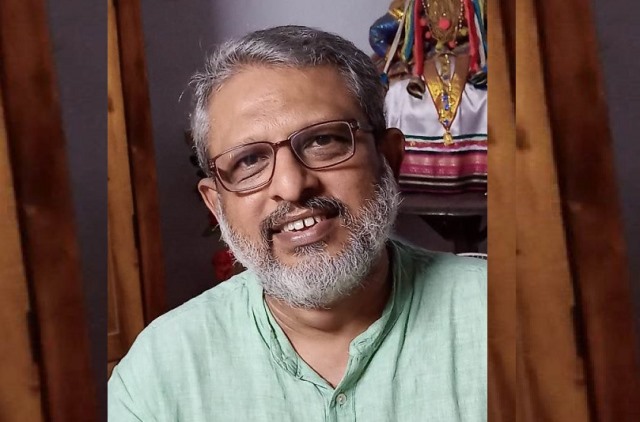 LOK ISSUES
LOK ISSUES
'I Joined Bharat Jodo Yatra For A Plural, Secular India'
Based in Thiruvanantapuram, Kerala, Sridhar Radhakrishnan, 54, an eminent environmentalist, engineer and writer, walked with Rahul Gandhi in the Bharat Jodo Yatra. His views
I think we were all waiting for long for somebody with a national stature, or the stature of Rahul Gandhi, to actually stand up and say that we need a pluralistic, secular, democratic society and nation, which is not torn apart by divisive politics and the selling-out of the nation. I was looking for plurality, for deep concern for environment, agriculture and farmers, and against the politics of polarization and divisiveness. I have been talking and writing about it, in my circles, in Kerala and across India.
Bharat Jodo Yatra is a moment in history. This is a political movement. I believe everybody who is deeply concerned about these issues stalking contemporary India should join the Yatra. As I walked with Rahulji, I highlighted three things.
One, as India celebrates the Amrit Mahotsav of 75 years of Indian Independence, is there an Amrit Kaal for the environment as well? Needless to say, the situation in India now is terrible. I spoke to him about the state of Indian environment under various governments since the British times: Nehru, Indira and Rajiv Gandhi, Manmohan Singh, and now. It's indeed a terrible situation. I also told him that I believe that during Indira Gandhi's time, it was really a Green Decade!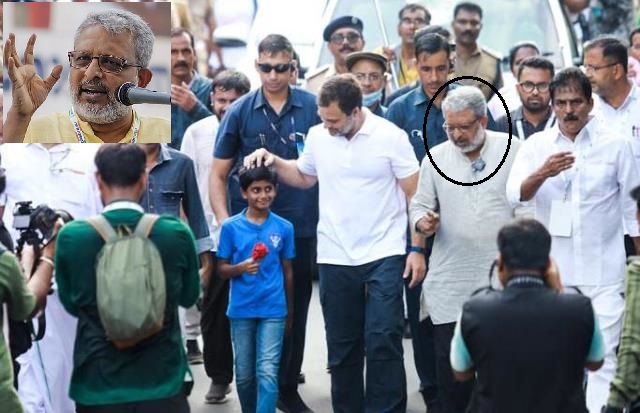 In the legendary Stockholm Conference on Environment held in 1972, only two global leaders were invited, Indira Gandhi and her friend Oloof Palme, the prime minister of Sweden. That speech of Indira Gandhi is perhaps one of the most wonderful speeches I have heard, and its text should be prescribed reading for all concerned citizens. Does the Congress now continue to believe in those principles of sustainability and environmental protection for the future? Rahulji agreed with me, and made a commitment that he would follow these principles in the days to come with sincerity and earnestness.
Second, I discussed with him the agricultural paradigm and the farmers' struggle. While I appreciated the support of Rahulji and the Congress party to the farmers' struggle against the farm bills — and that it was very good you stood up and opposed it — I suggested that Rahulji and his party should rethink about the agricultural policies in India. We discussed about agriculture in Europe and China as well. He agreed during most of our discussion.
Third, I reaffirmed and resurrected the concept of the Nyaya Scheme floated by Rahul Gandhi in the last Lok Sabha elections. To my mind, it is an excellent scheme and should be again reasserted as a game-changing project in the next elections in 2024. I stated that this is the next step after NREGA, and this should include the farmers as well. Rahulji insisted that this should exclusively focus on the vast majority of the Below Poverty Line population only. We agreed.
I don't belong to the Congress party. I joined the movement. This is my responsibility.
As told to Amit Sengupta