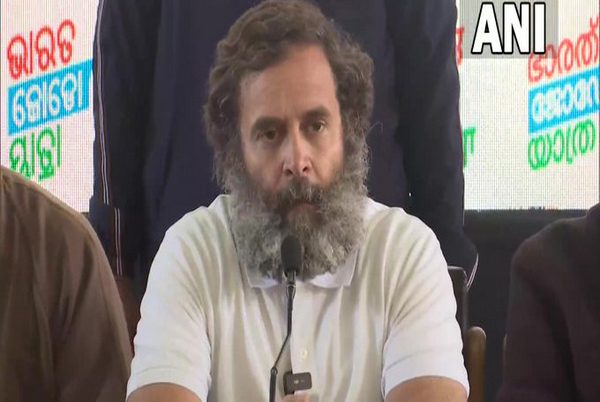 LM NEWS 24
LM NEWS 24
I Learnt A Lot From Bharat Jodo Yatra: Rahul Gandhi
Congress leader Rahul Gandhi has said he learnt a lot during his just concluded months-long 'Bharat Jodo Yatra' during which he met people from all sections of the society.
"During Bharat Jodo Yatra I learned a lot. I walked for my nation from Kanyakumari to Kashmir. Thousands connected with me and other party leaders during the yatra. I listened to all problems of farmers and realised their pain," Rahaul, an MP from Kerala's Wayanad constituency, said on Sunday at the party's ongoing 85th Plenary Session in Raipur.
The yatra began on September 7, 2022, from Kanyakumari and passed through 12 states, culminating in Jammu and Kashmir — covering a total distance of about 4,000 kms over the course of four-and-a-half-months.
He also mentioned Jammu and Kashmir leg of his yatra, saying that he felt like being at home when he reached there.
"52 years passed and I still don't have a home, but when I reached Kashmir, it felt like home. The yatra was to make people of all castes and age groups feel at home. People were not talking political with me during the yatra but it all changed when I reached Kashmir," Gandhi said.
According to Congress, the walk was aimed at uniting and strengthening India. It also sought to address unemployment and inflation issues, and what the Congress claimed, was the "politics of hate and division and over-centralisation of our political system".
Further, Rahul Gandhi, targeting the BJP, said politics should revolve around unemployment and economic matters.
"During elections, issues not relevant to the public are raised. Politics should be on how to tackle unemployment, strengthen GDP, and take our economy forward. The BJP raided us but we are standing strong," he added. (ANI)
Read More:http://13.232.95.176/