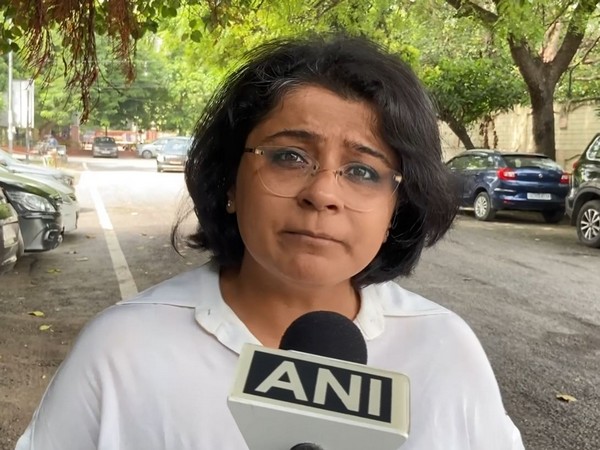 LM NEWS 24
LM NEWS 24
I Want Kejriwal To Be PM Candidate: AAP Spokesperson Priyanka
Setting the cat among the pigeons ahead of the third meeting of the Opposition bloc — Indian National Developmental Inclusive Alliance (INDIA) — Aam Admi Party (AAP) spokesperson Priyanka Kakkar on Wednesday said she would want party convenor and Delhi Chief Minister Arvind Kejriwal to be the alliance's prime ministerial candidate.
Speaking to ANI on Wednesday, Kakkar said, "If you ask me, I would want Arvind Kejriwal to be the Prime Ministerial candidate (of the Opposition alliance)."
She added that the AAP convenor has been highlighting issues of the public and has emerged as a credible challenger to Prime Minister Narendra Modi's hold on the country's highest office. "Be it the PM's academic records or qualifications or any other issue, Arvind Kejriwal has been putting across his views boldly on myriad subjects," Kakkar told ANI.
However, even as her remark threatened to rock the Opposition boat ahead of the Mumbai meeting, which kicks off later on Wednesday and will carry over into Thursday, the AAP leader said INDIA was working to steer the country in a new direction.
She claimed that even amid the rising prices of essential commodities and food items, the national capital has the "lowest" inflation.
"Our government provides free water, free education, free electricity, free bus rides for women, and free pilgrimage for the elderly. And, yet we presented a surplus budget. He (Kejriwal) raises people's issues and has emerged as a challenger (to PM Narendra Modi)," the AAP spokesperson added.
A total of 26 to 27 parties are likely to participate in the third meeting of the newly formed opposition alliance in Mumbai.
The INDIA partners are scheduled to hold a joint meeting on September 1 in Mumbai.
The meeting will see discussions on the bloc's strategies ahead of the upcoming state elections and the all-important general elections next year. The logo of the Opposition alliance is also likely to be unveiled during the two-day meeting.
A total of 26 parties, including the Congress, came together against the BJP-led National Democratic Alliance (NDA) at the Centre.
The inaugural meeting of the alliance was convened by Bihar Chief Minister Nitish Kumar in Patna on June 23.
The second meeting of the group was hosted at Bengaluru in Congress-ruled Karnataka on July 17-18. (ANI)
Read More: http://13.232.95.176/