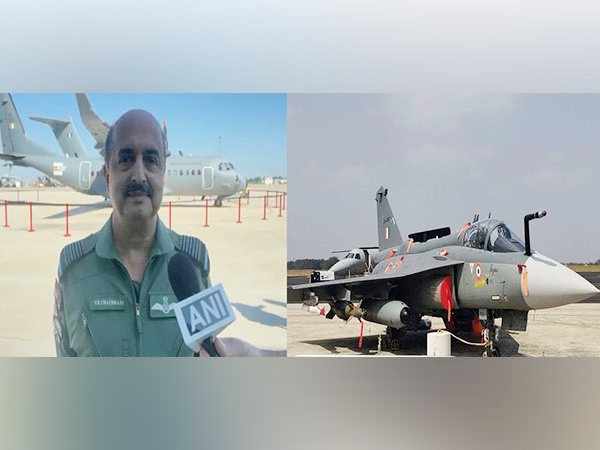 LM NEWS 24
LM NEWS 24
IAF To Buy Around 100 More Indigenous LCA Mark 1A Fighter Jets
In a major announcement aimed at giving a boost to the indigenous aerospace sector, the Indian Air Force has officially announced plans to buy around 100 more made-in-India LCA Mark 1A fighter jets.
The plan to buy the indigenous plane was announced in Spain by Indian Air Force chief Air Chief Marshal VR Chaudhari soon after receiving the first C-295 transport aircraft in Spain in an exclusive interaction with ANI.
"The LCA was developed from the ground up for replacement of the large MiG series fleet including the MiG-21, MiG 23 and MiG-27 aircraft. With the phasing out of all these aircraft, it is essential that we have adequate numbers of the LCA class aircraft in our inventory. So, apart from the 83 LCA Mark 1A that we have already contracted for, we are moving a case for around 100 more aircraft: Air Chief Marshal VR Chaudhari told ANI at the Airbus aircraft manufacturing facility.
The Indian Air Force (IAF) plans to buy these made-in-India aircraft to replace the MiG-series fighter jets in its fleet and the plans have been submitted to the Defence Ministry and all other stakeholders in the national security establishment.
The decision to buy around 100 more of these planes came around the time when the Indian Air Force chief held a review meeting of the indigenous fighter jet programme with all entities involved including Hindustan Aeronautics Limited last month.
The order would mean that the LCA Tejas fighters would re-enter the Indian Air Force in very large numbers. The IAF will have 40 LCA, over 180 LCA Mark-1A and at least 120 LCA Mark-2 planes in the next 15 years.
The last order for LCA Mark1A was for 83 aircraft and the first plane would be delivered around February 2024. LCA Mark 1A is the advanced version of Tejas aircraft.
The LCA Mark 1A plane has more advanced avionics and radars than the initial 40 LCAs being supplied to the Air Force.
The indigenous content in the new LCA Mark 1A is going to be more than 65 per cent.
The Indian Air Force chief in the project review meeting last month had clearly stated that the LCA has been the flag bearer of the force's efforts towards the indigenisation of its aircraft fleet.
The programme has been the harbinger of Atmanirbhar Bharat and Make in India initiatives of the nation. More importantly, it is a flag bearer of India's self-reliance in the aerospace sector. (ANI)
Read More: https://lokmarg.com/